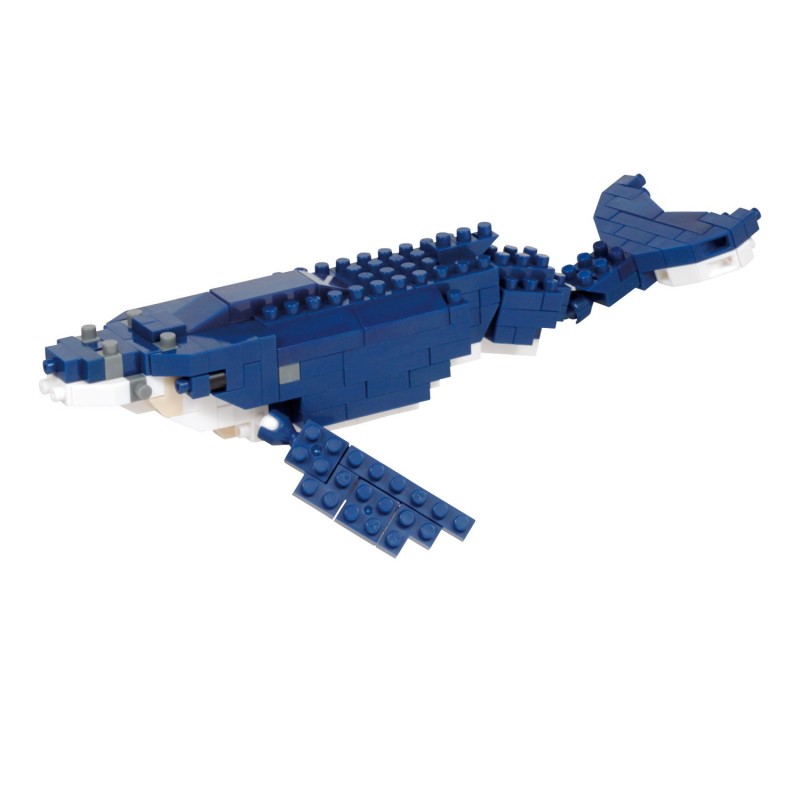  
Humpback Whale NBC-354 NANOBLOCK | Miniature series
NANOBLOCK Mini series: Humpback Whale NBC-354 
Product description: NANOBLOCK, the original line of construction toys by Japanese manufacturer Kawada. The smallest nanoblock measures just 4×4×5mm, which is about 1/6 the size of traditional blocks. Perfect for a more precise and detailed construction.
HUMPBACK WHALE NBC_354 from the Mini series. Humpback whales actually have a fairly straight back - their name is derived from the fact that they lean forward when diving down, which makes it appear as if they had a hump. The species is also known for its melodic singing.


This set contains 190
pieces. Difficulty Level 2.
Final size: 70 × 50 × 130 (mm)
Warning: 
This product contains small parts,

 which may pose a choking hazard to infants and small children

. Recommended for ages 12 and up. To be used under adult supervision.