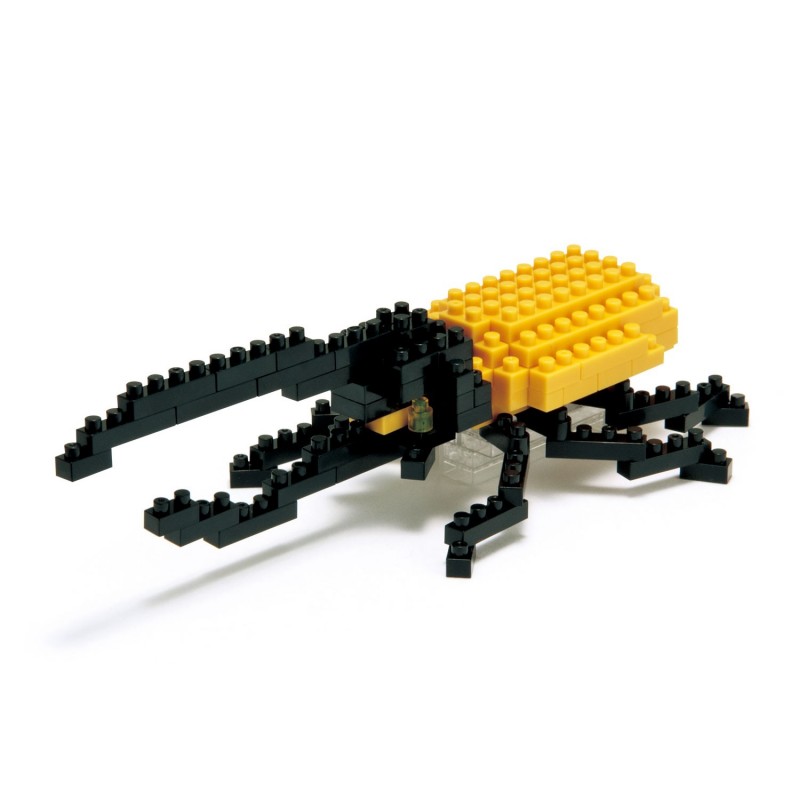  
Hercules Beetle IST-001 NANOBLOCK the Japanese mini construction block | Insect series
NANOBLOCK Insect series: Hercules Beetle IST-001
NANOBLOCK Insect series: Hercules Beetle IST-001
Product description
NANOBLOCK, the original line of construction toys

 by Japanese manufacturer Kawada.
HERCULES BEETLE IST_001 from the Insect series. Together with the giant longhorn beetle, it is among the largest beetles in the world. Only the males have the characteristic horn.
This set contains 110 pieces. Difficulty Level 2.
Warning: 
This product contains small parts,

 which may pose a choking hazard to infants and small children

. Recommended for ages 12 and up. To be used under adult supervision.