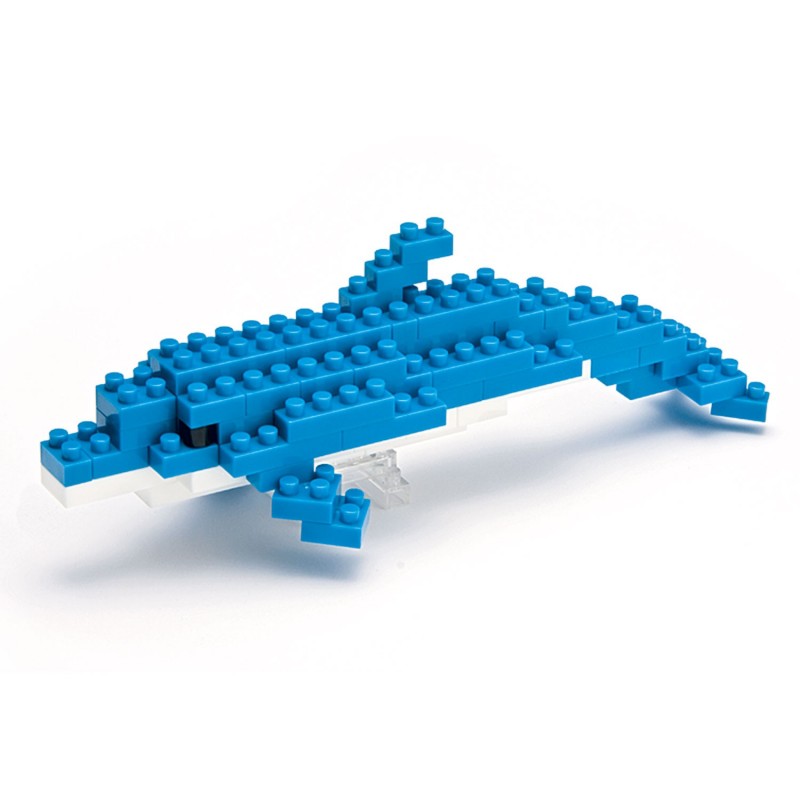  
Bottlenose Dolphin (old version) NBC-003 NANOBLOCK | Miniature series
Bottlenose Dolphin NBC-003 NANOBLOCK Mini series
Product description: NANOBLOCK, the original line of construction toys by Japanese manufacturer Kawada. 
BOTTLENOSE DOLPHIN NBC-003 from the Mini series. Dolphins possess the third largest brain of all mammals living today. They're remarkably intelligent, as well as empathetic.
This set contains 70 pieces. Difficulty Level 1.
Final size: 35×46×106 (mm)
This is the old version. For the new version click here.
Warning: This product contains small parts, which may pose a choking hazard to infants and small children. Recommended for ages 12 and up. To be used under adult supervision.