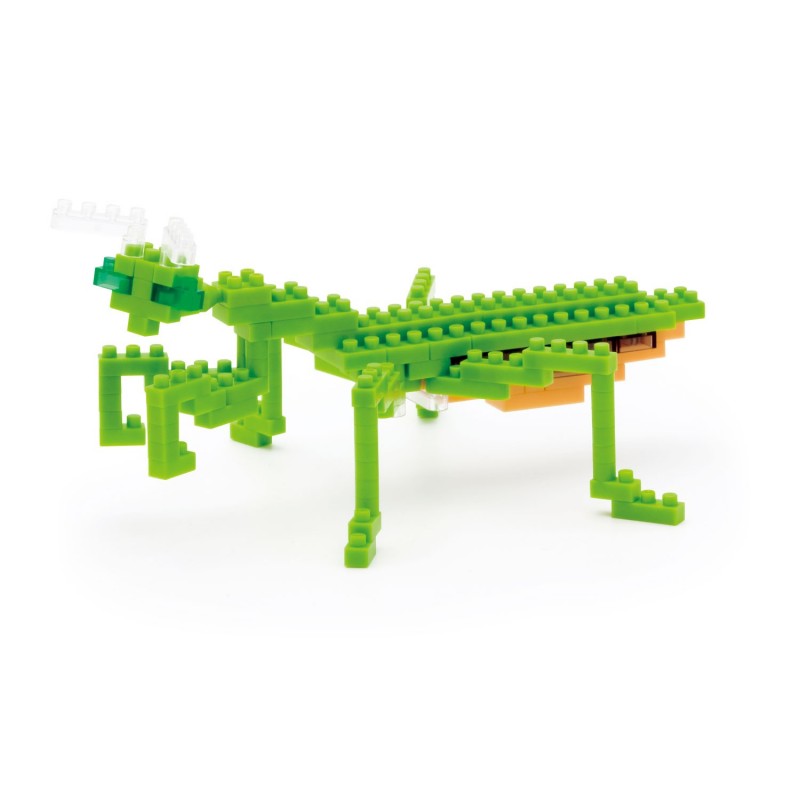  
Praying Mantis IST-004 NANOBLOCK the Japanese mini construction block | Insect series
NANOBLOCK Insect series: Praying Mantis IST-004
NANOBLOCK Insect series: Praying Mantis IST-004
Product description
NANOBLOCK, the original line of construction toys

 by Japanese manufacturer Kawada.
PRAYING MANTIS IST_004 from the Insect series. Contrary to popular belief, only about every fifth encounter between a female and a male ends up in the former cannibalizing the latter.
This set contains 120 pieces. Difficulty Level 2.
Warning: 
This product contains small parts,

 which may pose a choking hazard to infants and small children

. Recommended for ages 12 and up. To be used under adult supervision.