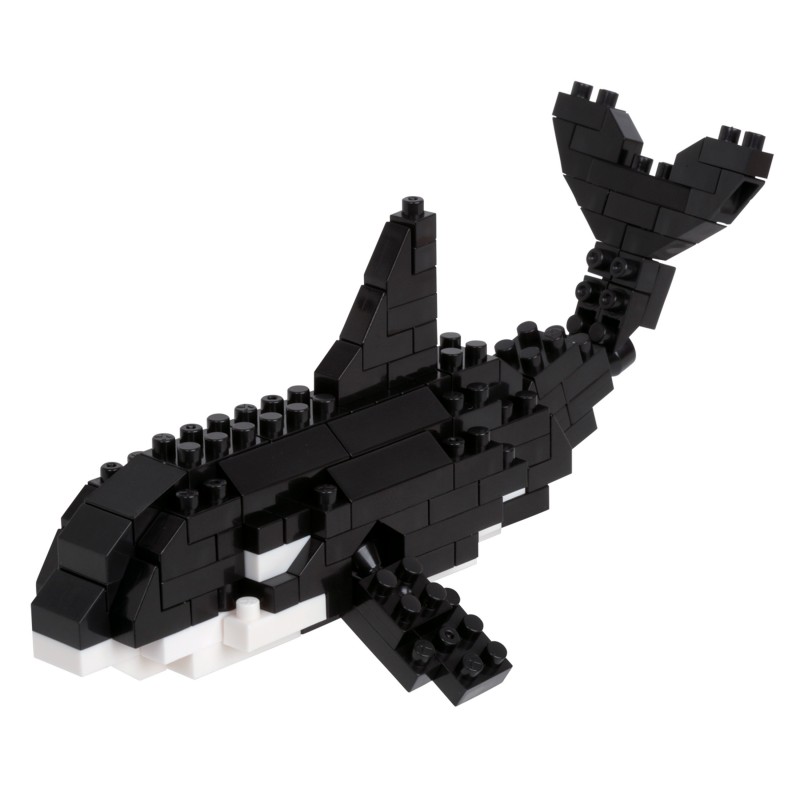  
Killer Whale NBC-333 NANOBLOCK | Miniature series
NANOBLOCK Mini series: KILLER WHALE NBC-333
Product description: NANOBLOCK, the original line of construction toys by Japanese manufacturer Kawada.
KILLER WHALE NBC_333 from the Mini series. In spite of its nano size, this cute orca is deadlier than it seems.
This set contains 140 pieces. Difficulty Level 2.

Warning: This product contains small parts, which may pose a choking hazard to infants and small children. Recommended for ages 12 and up. To be used under adult supervision.