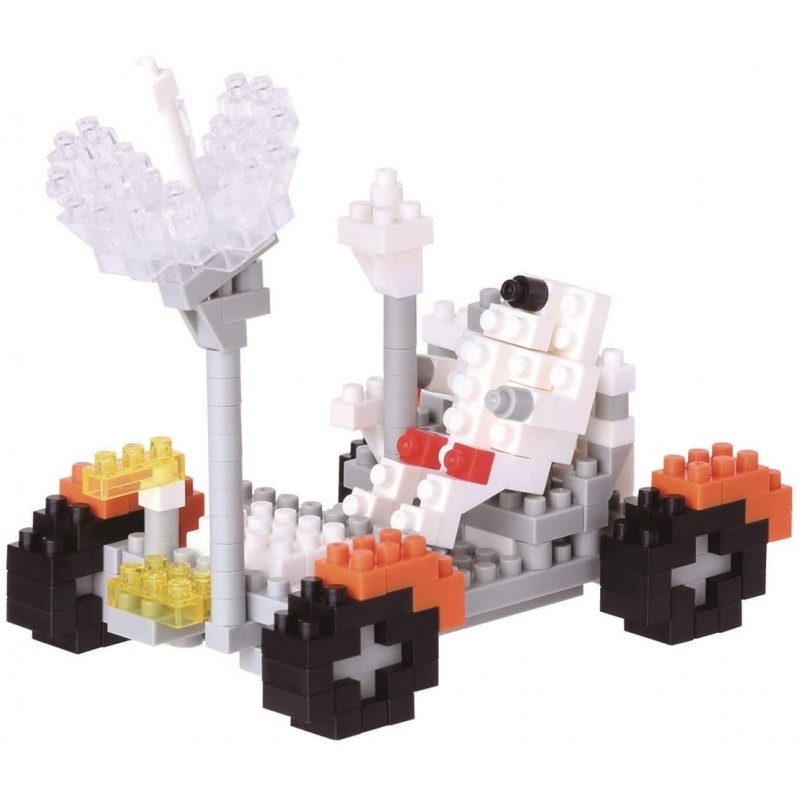  
Lunar Rover NBH-085 NANOBLOCK Sights to See series
NANOBLOCK Sights to See series: Lunar Rover NBH-085 
NANOBLOCK Sights to See series: Lunar Rover NBH-085 
Product description
NANOBLOCK, the original line of construction toys by Japanese manufacturer Kawada.


LUNAR ROVER NBH-085 from the Sights to See series. The Lunar rovers, which were used in the Apollo missions in the 1970s, had a range of 90 kilometers, while solely relying on an electric motor. Since they could not be transported back, they are still on the surface of the moon today.


This set contains 250 pieces. Difficulty Level 3.

Warning: 
This product contains small parts,

 which may pose a choking hazard to infants and small children

. Recommended for ages 12 and up. To be used under adult supervision.