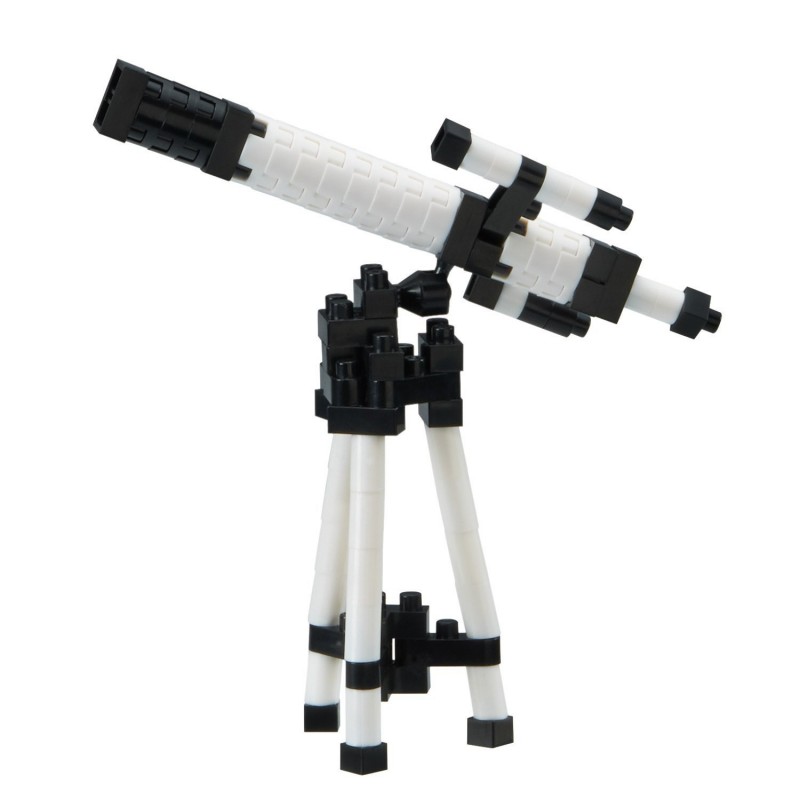  
Astronomical Telescope NBC-241 NANOBLOCK the Japanese mini construction block | Award series
NANOBLOCK Award series: Astronomical Telescope NBC-241
NANOBLOCK Award series: Astronomical Telescope NBC-241
Product description
NANOBLOCK, the original line of construction toys by Japanese manufacturer Kawada.
ASTRONOMICAL TELESCOPE NBC_241 from the Award series. The NANOBLOCK Award competition is held every year and offers fans the opportunity to show off their own creations. The winners get the option to have their model be integrated into the regular NANOBLOCK series and sold all around the world.
NBC-241 Astronomical Telescope was one of the 2013/14 winners in the category "under 200 pieces".
This set contains 70 pieces. Difficulty Level 2.
Warning: 
This product contains small parts, which may pose a choking hazard to infants and small children. Recommended for ages 12 and up. To be used under adult supervision.