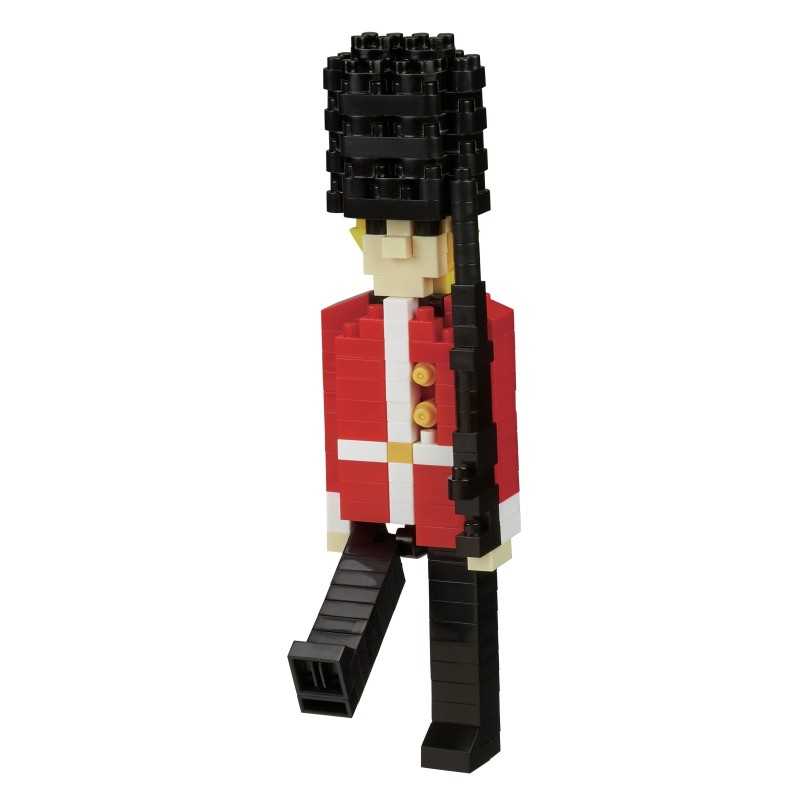  
Grenadier Guard NBC-287 nanoblock Miniature series
NANOBLOCK Mini series: Grenadier Guard NBC-287
NANOBLOCK Mini series: Grenadier Guard NBC-287 
Product description
NANOBLOCK, the original line of construction toys by Japanese manufacturer Kawada.
GUARD NBC_287 from the Mini series. The Grenadier Guards, most likely immediately associated with guarding Buckingham Palace in London, are the second oldest regiment in the British Army. You can easily recognize them by their bearskin hats with a white feather on the left side.


This set contains 190 pieces. Difficulty Level 2.


Warning: This product contains small parts, which may pose a choking hazard to infants and small children. Recommended for ages 12 and up. To be used under adult supervision.