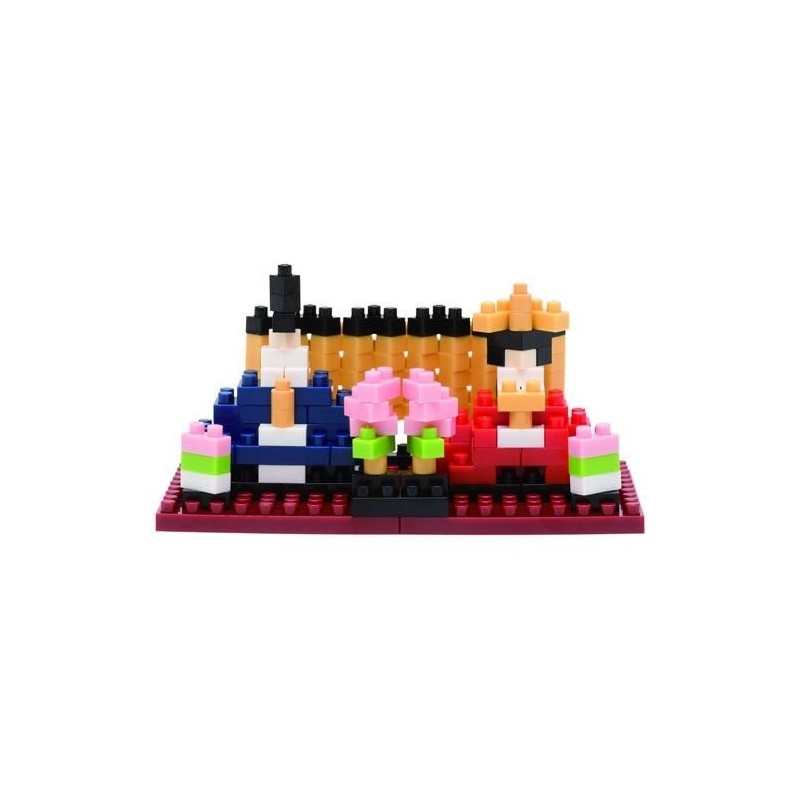  
Hina Dolls NBC-130 NANOBLOCK | Miniature series
NANOBLOCK Sights to See series: Hina Dolls NBC-130
Product description: NANOBLOCK, the original line of construction toys by Japanese manufacturer Kawada.


HINA DOLLS NBC_130 from the Miniature. Dolls representing the emperor, empress and their court are traditionally placed on these multi-stage platforms. In Japan they are mainly set up for the Girls' Festival on March 3rd. This set contains 130 pieces. Difficulty Level 2.

Warning: This product contains small parts, which may pose a choking hazard to infants and small children. Recommended for ages 12 and up. To be used under adult supervision.