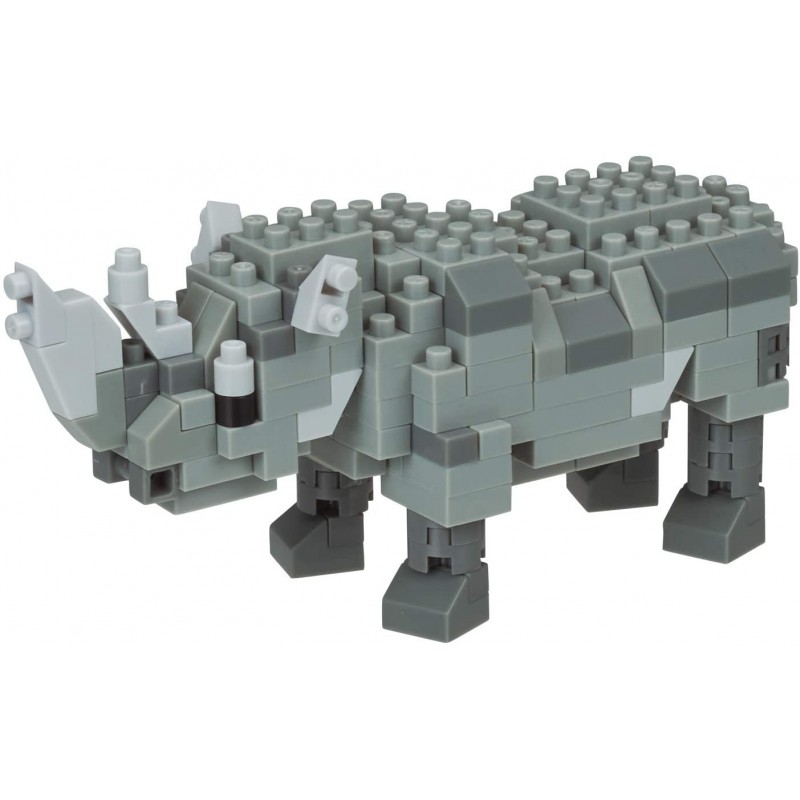  
Rhinoceros NBC-308 NANOBLOCK the Japanese mini construction block | Miniature series
Rhinoceros NBC-308 NANOBLOCK Mini series
Rhinoceros NBC-308 NANOBLOCK Mini series
Product description: NANOBLOCK, the original line of construction toys by Japanese manufacturer Kawada. 


RHINOCEROS NBC_308 from the Mini series. Depending on the subspecies, rhinos have one or two horns on their heads that continue to grow throughout life. They are still hunted for those horns and are now in danger of extinction.
This set contains 190 pieces. Difficulty Level 3.
Final size: 33 × 42 × 92 (mm)
Warning: 
This product contains small parts,

 which may pose a choking hazard to infants and small children

. Recommended for ages 12 and up. To be used under adult supervision.