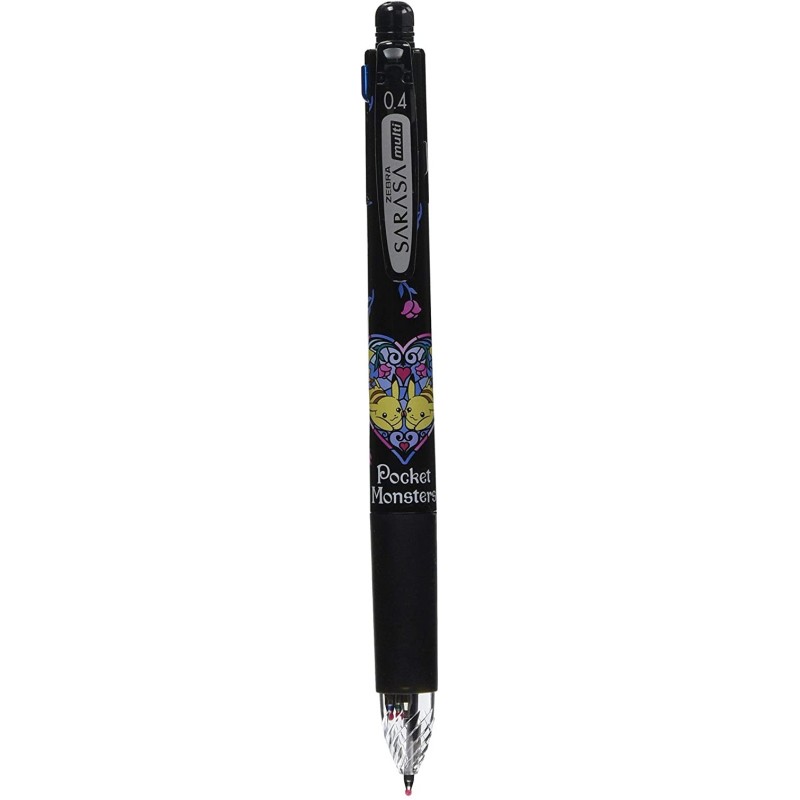  
Pokémon × Sarasa Multi 'Pocket Monster' starter pack (4 colour leads + mechanical pencil, rechargeable)
Sarasa Multi starter pack with "Pocket Monsters" Pikachu motive.


This Sarasa Multi (body with flexible clip and soft grip) contains five rechargeable elements:
1 rechargeable mechanical pencil cartridge in grey ø0.5mm
1 replaceable black ink lead ø0.4mm
1 replaceable blue ink lead ø0.4mm
1 replaceable red ink lead ø0.4mm
1 replaceable green ink lead ø0.4mm
Once you empty any of the included colours, simply replace it with a refill of your choice. We recommend SARASA refills. All 0.5mm penchil leads are compatible with the included rechargeable pencil cartridge (the rechargeable pencil cartridge is not replaceable, do not attempt to remove or exchange it).