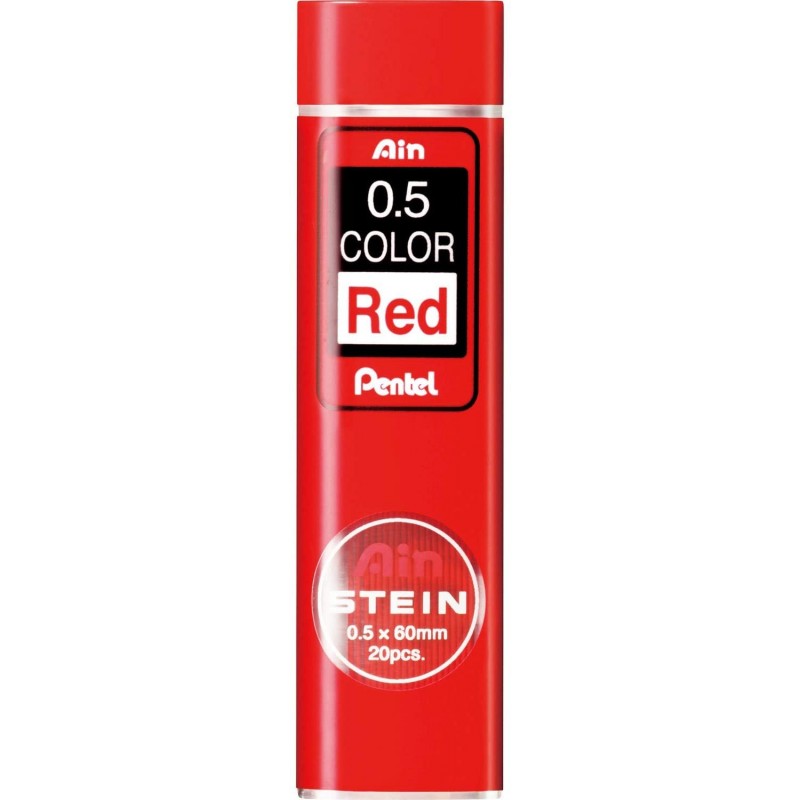  
red color ø0.5mm - Set of 20 Leads for Mechanical Pencils - AIN STEIN XC275-RD by Pentel
This is a pack of 0.5 mm refills for compatible mechanical pencils.
Color: red
Length: 60 mm
Diameter: ø 0.5mm
Content: 20 leads
Model Number: C275-RD
The package has a screw cap, for easy access to the leads. Due to their structure, which is reinforced from the inside, the leads are also particularly break-proof and have an intense line color.