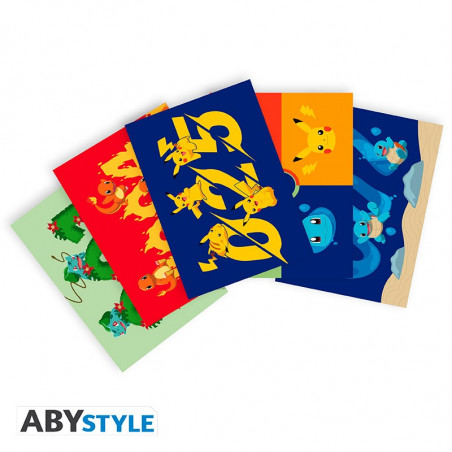  
Pokemon - 5 Postcards - Gen 1 Starters
Postcards: Pokemon - Gen 1 Starters
Warning! Small parts - choking hazard.
Not suitable for children under 3 years.
All starter Pokemon types from the first generation (Pikachu, Squirtle, Bulbasaur and Charmander) are on these colourful postcards by ABYstyle.
- Contains 5 postcards with different designs
- High quality paper: 280g/m² with laminated finition. Offset printing process.
- Dimensions: 14.8x10.5cm. Standard size for postcards.