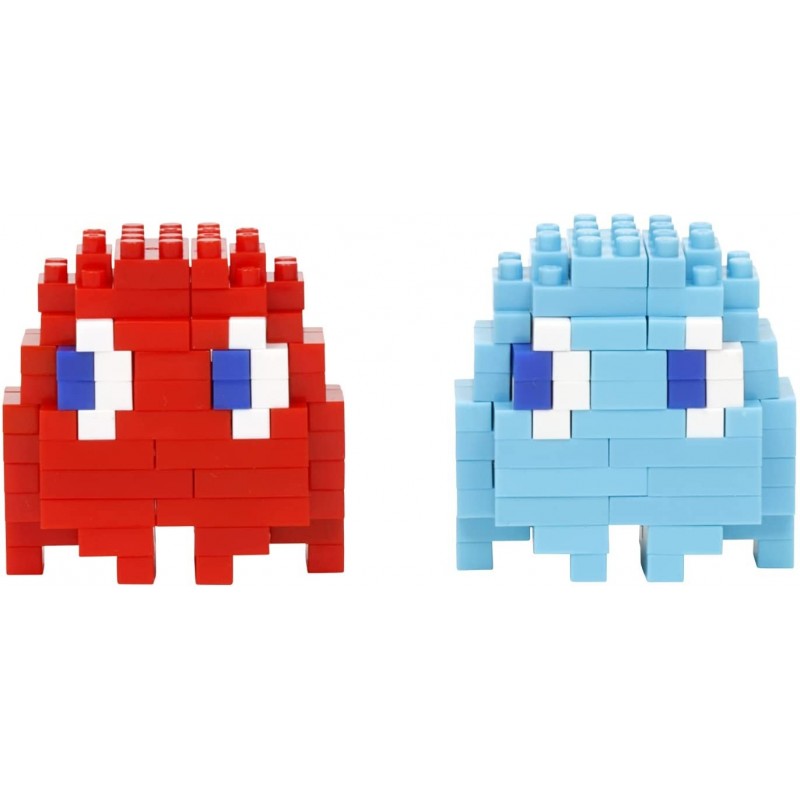  
Blinky and Inky NBCC-106 NANOBLOCK meets Pac-Man
Blinky and Inky NBCC-106 NANOBLOCK Character
Blinky and Inky NBCC-106
Product description: NANOBLOCK, the original line of construction toys by Japanese manufacturer Kawada. The smallest nanoblock measures just 4×4×5mm, which is about 1/6 the size of traditional blocks. Perfect for a more precise and detailed construction.


BLINKY & INKY NBCC_106 
from the
Character series
. The four ghosts in Pac-Man actually have names, officially Shadow, Speedy, Bashful and Pokey, but they are wider known by their nicknames Blinky (red), Pinky (pink), Inky (light blue) and Clyde (orange). The four also have different personalities: Blinky chases Pac-Man directly, Pinky and Inky usually try to corner him by approaching frontally, and Clyde alternates between chasing after Pac-Man and trying to escape him.
This set contains 180 pieces. Difficulty Level 2.
Warning:  This product contains small parts, which may pose a choking hazard to infants and small children. Recommended for ages 12 and up. To be used under adult supervision.