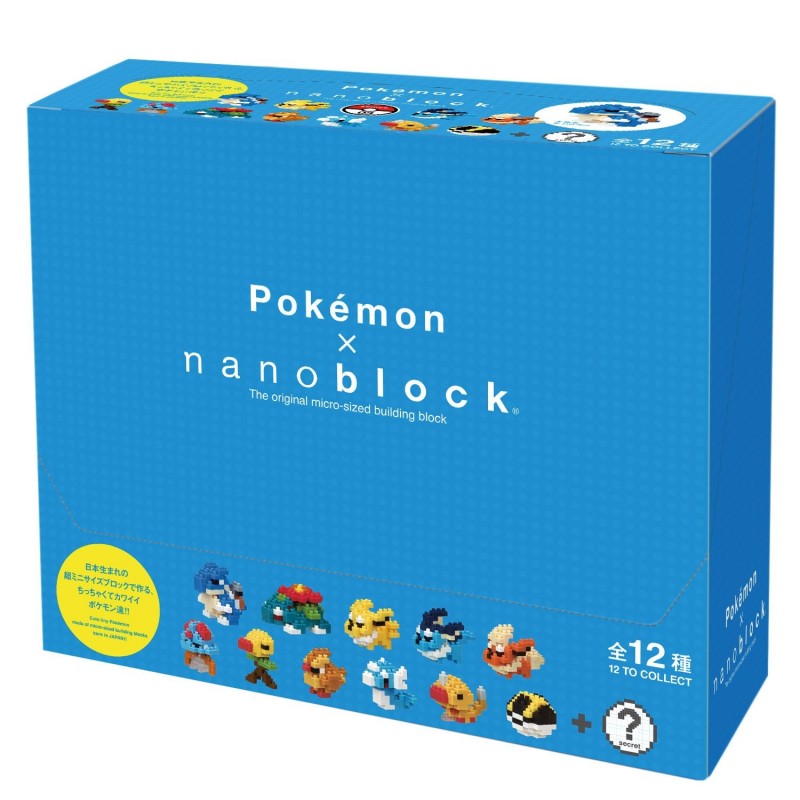  
Pokemon Mini series 03 (complete set of 12) NBMPM-03S NANOBLOCK Pokemon
NANOBLOCK Pokemon Mini series 03 (complete set) NBMPM-03S
NANOBLOCK Pokemon: Mini series 03 (complete Set) NBMPM_03S
The box includes all 12 figurines of the "mini series 03" (one of each figurine). Please note this Mini series has slightly smaller Pokemon than the regular series.
The Mini Series 03 includes the following Pokemon or Pokéballs:
Blastoise, Venusaur, Jolteon, Vaporeon, Flareon, Tentacool, Bellsprout, Pidgey, Dratini, Weedle, Hyperball, a surprise figurine.
All mini surprise series:
NBMPM-01 Series 01
NBMPM-02 Series 02
NBMPM-03 Series 03
NBMPM-04 Series EX01
NBMPM-05 Series 04
Warning: 
This product contains small parts,

 which may pose a choking hazard to infants and small children

. Recommended for ages 12 and up. To be used under adult supervision.