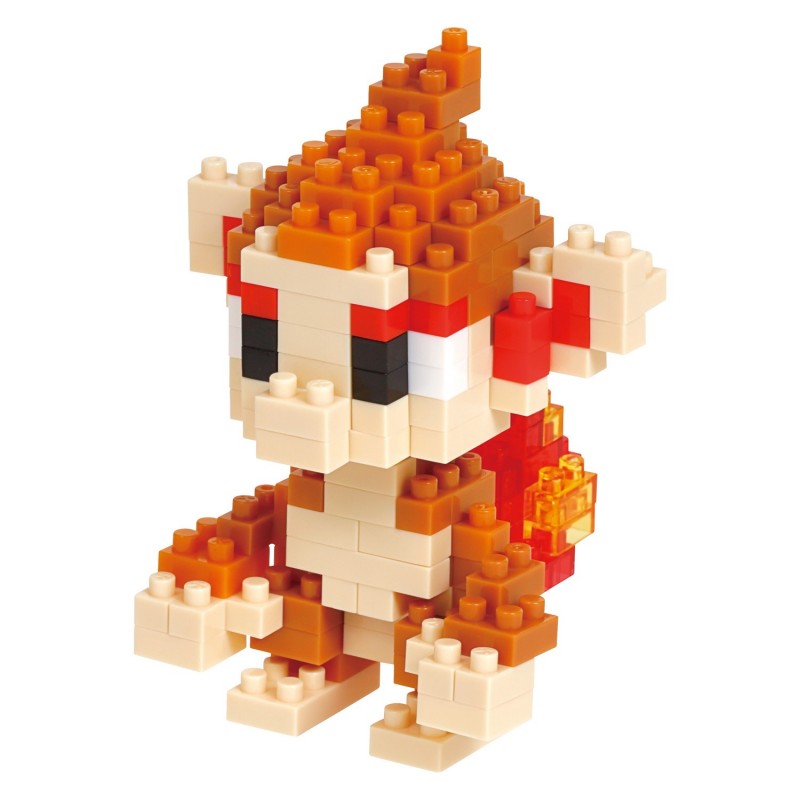  
Chimchar NBPM-078 NANOBLOCK meets Pokemon
NANOBLOCK Pokemon: Chimchar NBPM-078
Product description: 
NANOBLOCK, the original line of construction toys

 by Japanese manufacturer Kawada. The smallest nanoblock measures just 4×4×5mm, which is about 1/6 the size of traditional blocks. Perfect for a more precise and detailed construction.

HIKOZARU NBPM_078 Chimchar from the Pokemon series. It agilely scales sheer cliffs to live atop craggy mountains. Its fire is put out when it sleeps.

This set contains 150
pieces. Difficulty Level 
2
.
Final size: 48 × 65 × 48 (mm)

Warning: 
This product contains small parts,

 which may pose a choking hazard to infants and small children

. Recommended for ages 12 and up. To be used under adult supervision.