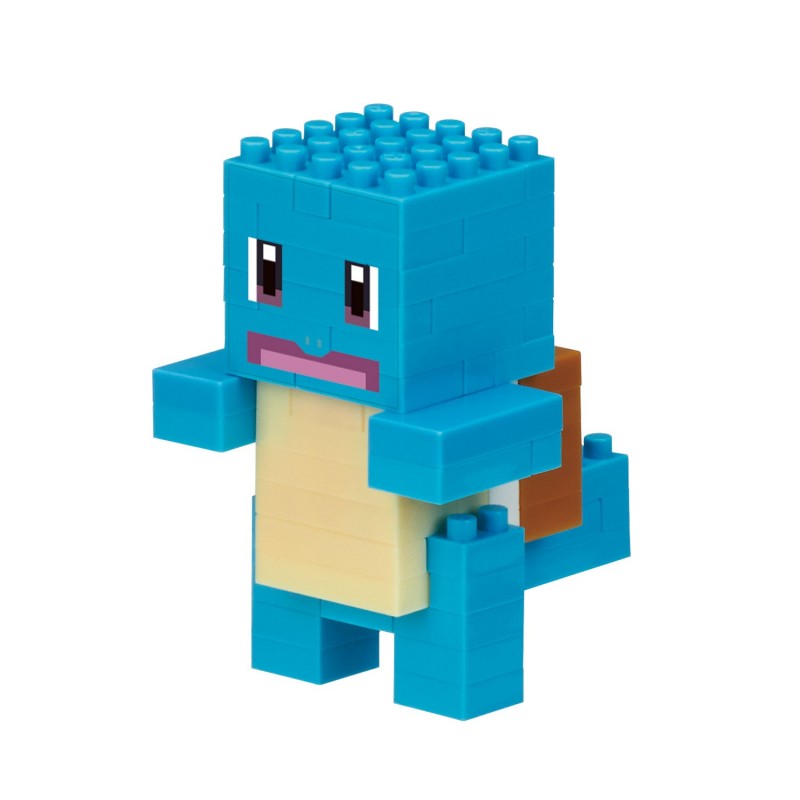  
Squirtle NBPM-040 NANOBLOCK meets Pokemon Quest
Squirtle NBPM-040 NANOBLOCK Pokemon Quest
Squirtle NBPM-040 NANOBLOCK Pokemon Quest
Product description: NANOBLOCK, the original line of construction toys by Japanese manufacturer Kawada.
ZENIGAME NBPM_040 Squirtle from the Pokemon Quest series. After birth, its back swells and hardens into a shell. Powerfully sprays foam from its mouth.
Pokemon Quest is a spin-off game that was released for Switch and Mobile in 2018. It's set on Tumblecube Island, where the Pokemon are quite rectangular - and they're now also available as NANOBLOCK models.
This set contains 80 pieces. Difficulty Level 2.
Final size: Taille finale: Endgröße: 48×32×40 (mm)
Warning: This product contains small parts, which may pose a choking hazard to infants and small children. Recommended for ages 12 and up. To be used under adult supervision.