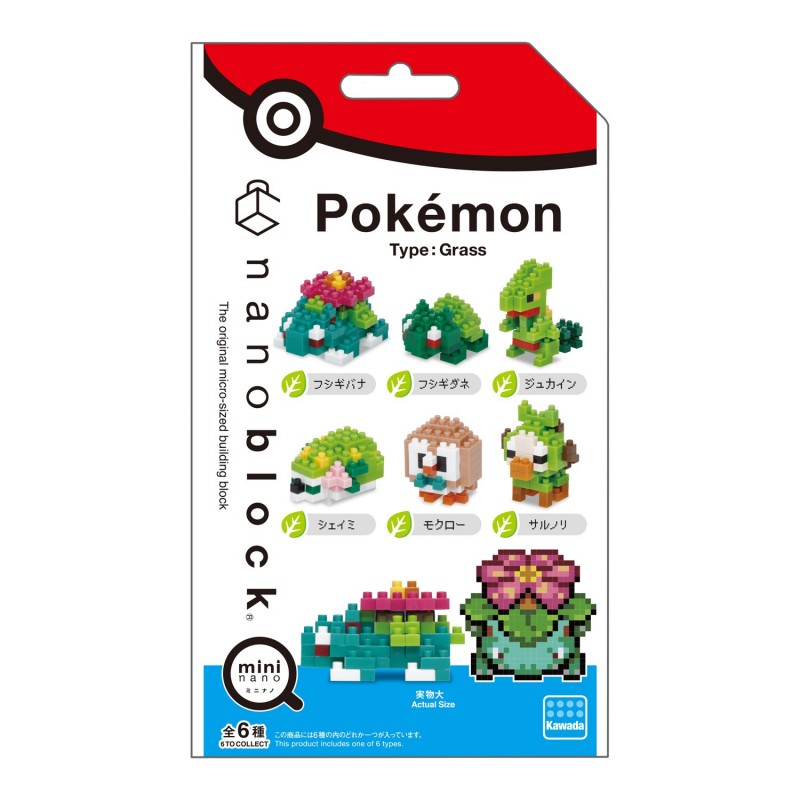  
mininano type: grass (SURPRISE) NBMC-21 NANOBLOCK meets Pokemon
NANOBLOCK Pokemon: Mininano type: grass (suprise) NBMC_21
With a purchase you get one bag, which includes a single (not a set) NANOBLOCK Pokemon to build. Please note this Mini series has slightly smaller Pokemon than the regular series.
Mininano Type: grass (surprise) includes one of the following Pokemon at random: Venusaur, Bulbasaur, Sceptile, Shaymin, Rowlet or Grookey.     

Final size: 34 × 58 × 64mm (Venusaur as reference)
Caution, SURPRISE: It's not possible to check which Pokemon is inside the bag. Exchanges/Returns are therefore excluded. 

Warning: This product contains small parts, which may pose a choking hazard to infants and small children. Recommended for ages 12 and up. To be used under adult supervision.