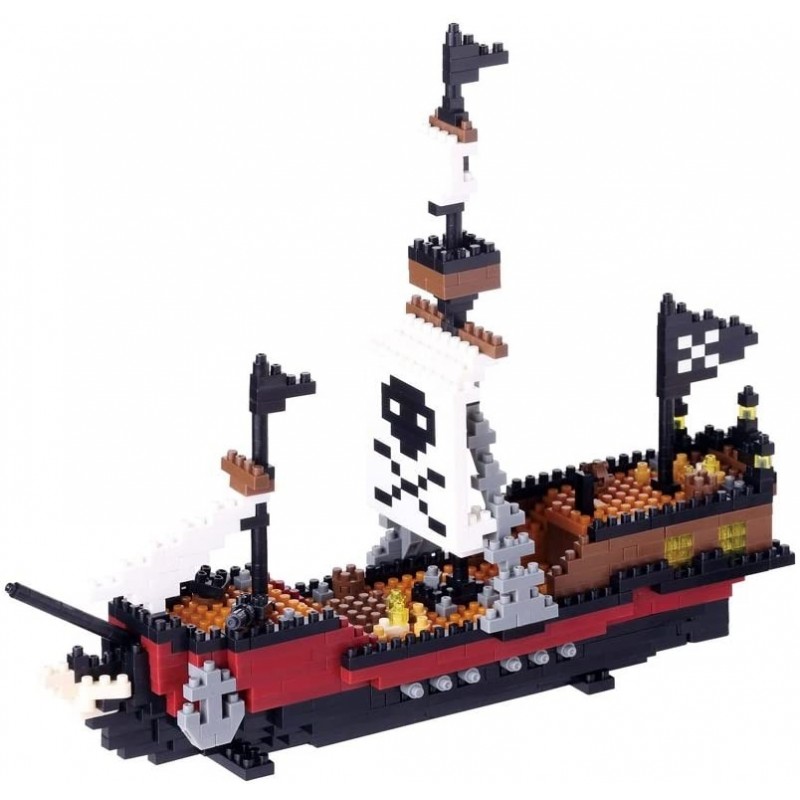  
Pirate Ship NBM-011 NANOBLOCK the Japanese mini construction block | Middle Series
NANOBLOCK: Nanoblock Pirate Ship NBM-011
NANOBLOCK Middle series: Pirate Ship NBM-011


Product description: The original 3D puzzle concept with micro components NANOBLOCK from the Japanese manufacturer Kawada.
Pirate Ship NBM-011 from the Middle Series. The popular image of pirates as it exists today originated in the 16th to the 18th century, when privateers around South America and the Caribbean went primarily after the silver that was transported from these areas to Spain.


This set contains 780 pieces. Difficulty level 5.
Final size: 168×206×56 (mm)
Warning: Small parts, suffocation. Not recommended for children under 12 years. Use under the supervision of adults.