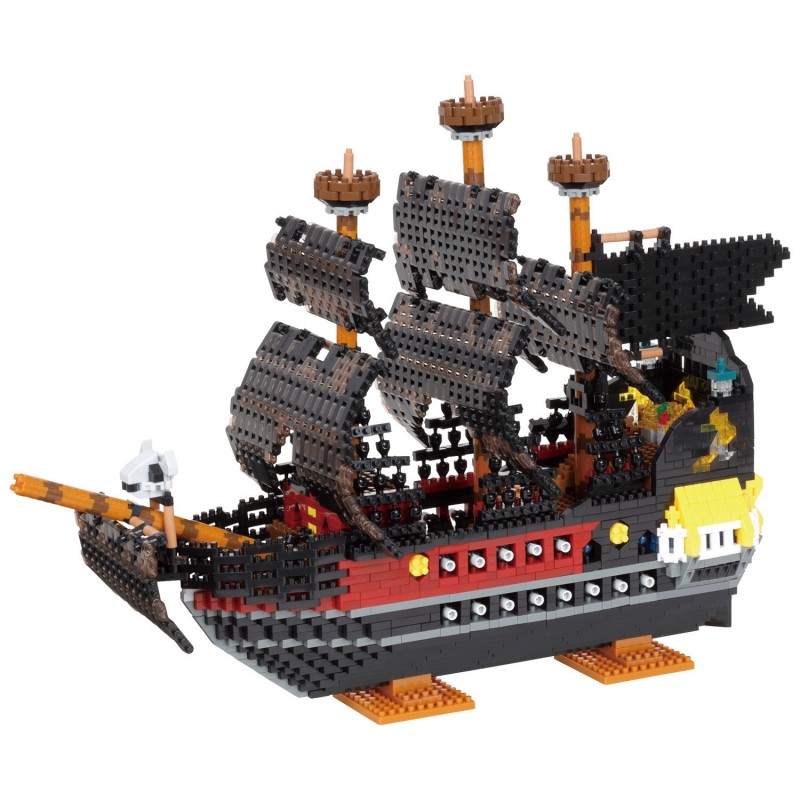  
Pirate Ship Deluxe Edition NB-050 NANOBLOCK the Japanese mini construction block
NANOBLOCK Deluxe series: Pirate Ship Deluxe Edition NB-050


Product description: The original 3D puzzle concept with micro components NANOBLOCK from the Japanese manufacturer Kawada.
Pirate Ship Deluxe Edition NB_050 from the Deluxe Series. This is the deluxe version of our popular Pirate Ship NBM-011. If you look carefully you can find a treasure box with all its loot.


This set contains 3280 pieces. Difficulty level 5.
Final size: 110×320×235 (mm)
Warning: Small parts, suffocation. Not recommended for children under 12 years. Use under the supervision of adults.