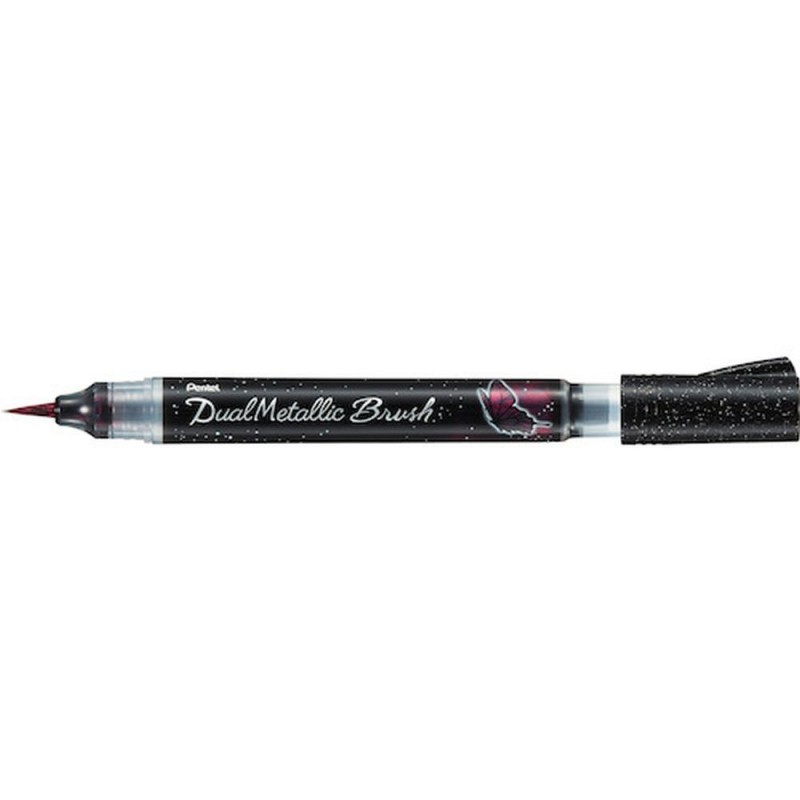  
black+metallic red pentel DUAL METALLIC BRUSH pen XGFH-DA
pentel DUAL METALLIC BRUSH pen
Color: Black + Metallic Red
The pens of the DUAL METALLIC BRUSH series have a brush-shaped tip, with which both very fine and bold lines can be drawn, making them equally suitable for illustrations and lettering. The ink is characterized by a metallic shimmer, as well as strong colors and good opacity. The pens work well on both light and dark paper and create different color effects.
Click here to browse through all the colors of the METALLIC BRUSH series.
Note: Shake well before use to mix the base color ink with the metallic secondary color ink. Then, by pressing the button on the back of the pen, ink is pushed into the tip. Close tightly after use!