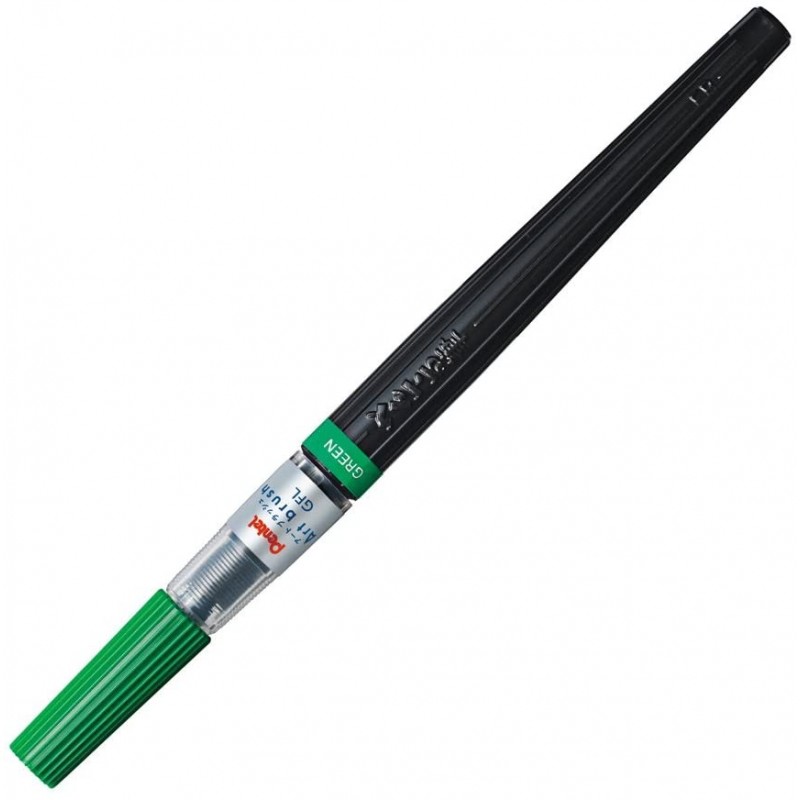  
Green Art Brush Pen, Dye Ink, refillable | XGFL-104 by Pentel
Product number: XGFL-104
Contents: 1 Art Brush brush pen GFL and 1 dye ink cartridge XFR-104 in Green.
Please use XFR-104 cartridges from Pentel for refilling.
These pens have a soft brush tip that allows both fine and bold lines. The included ink works like watercolor paint, but without mixing or preparing! The brush pen can be dipped in water to create a color gradation from pale to vivid when painting or writing. In addition, two different pen tips can be brought together, which temporarily creates a two-tone brushstroke. A cross-fading of several colors is also possible!
These pens from Pentel are refillable and therefore environmentally friendly.
Dye Ink: Contains a dye-based ink with particularly rich colors, that is water soluble and suited for calligraphy with sharp contours. It usually retains these properties even with longer breaks between uses.