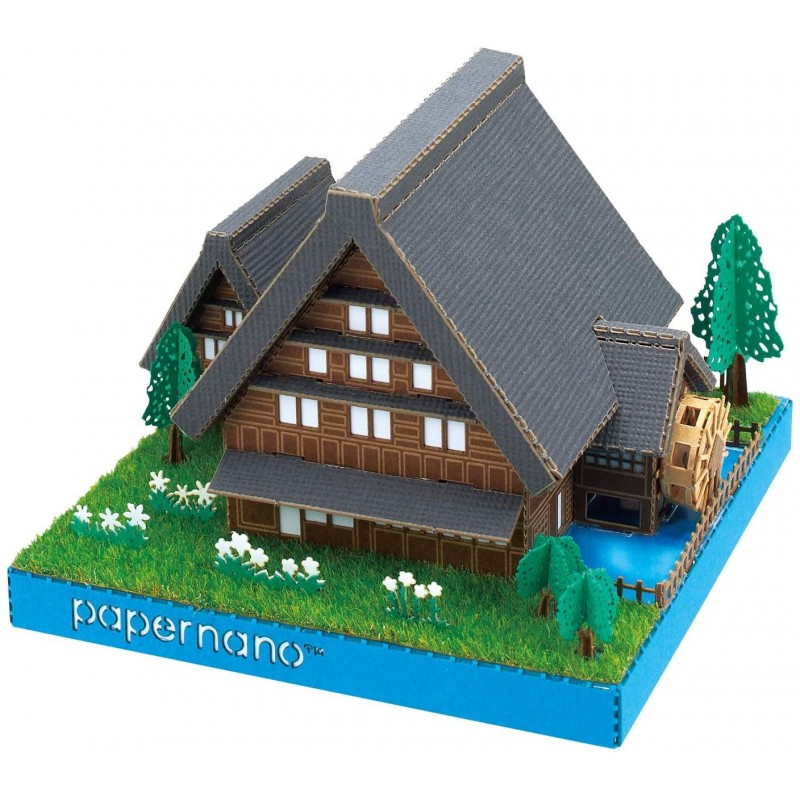  
Shirakawa-gō village PN-146 Paper Nano by Kawada
Paper Nano: Shirakawa-gō PN-146
Paper Nano: Shirakawago PN-146


Product description
Paper Nano offers highly detailed miniature models of famous landmarks from all over the world. They're comfortably assembled thanks to laser cut individual parts.
The Shirakawa-gō model measures 70 x 54 x 70 mm when built.
The villages of Shirakawa-gō and Gokayama in central Japan are recognized as UNESCO World Heritage Sites. Their traditional multi-story farmhouses with steeply slanting thatched roofs are designed to withstand the heavy snowfall in the region.
Difficulty level 2 of 5.
Note on construction
For assembly of this model, the following tools are required (not included):
For beginners, a hobby knife is recommended.
Warning: This product contains small parts, which may pose a choking hazard to infants and small children. Recommended for ages 12 and up. To be used under adult supervision.