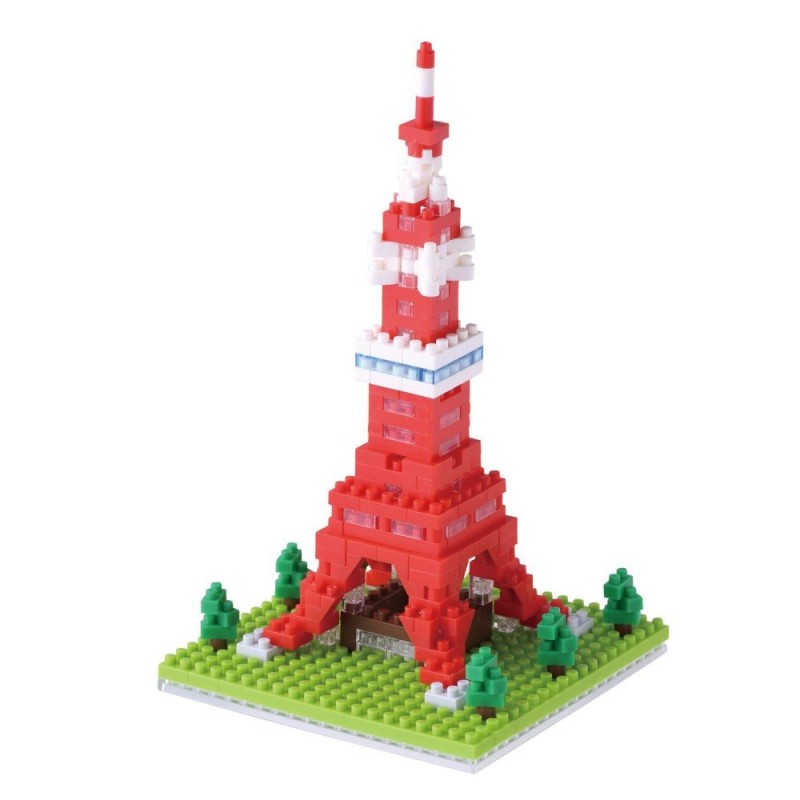  
Tokyo Tower NBH-090 NANOBLOCK Sights to See series
NANOBLOCK Sights to See series: Tokyo Tower NBH-001
NANOBLOCK Sights to See series: Tokyo Tower NBH-090 
Product description
NANOBLOCK, the original line of construction toys

 by Japanese manufacturer Kawada.
TOKYO TOWER NBH_090 from the Sights to See series. TOKYO TOWER_001 from the Sights to See Series. The Tokyo Tower, a TV tower, was build in 1958 using the the Eiffel tower as an example for its steel contruction. It is regarded as a landmark of the Japanese capital Tokyo. 
This Set contains 280 blocks. Dificulty level: 2.
Warning: 
This product contains small parts,

 which may pose a choking hazard to infants and small children

. Recommended for ages 12 and up. To be used under adult supervision.