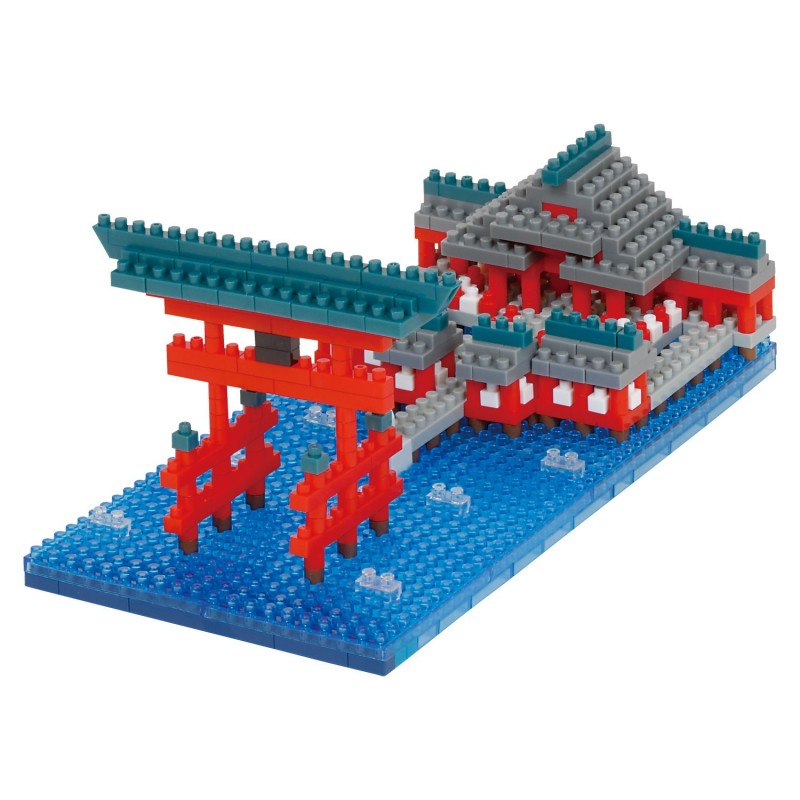  
Itsukushima Shrine NBH-222 NANOBLOCK | Sights to See series
NANOBLOCK Sights to See series: Itsukushima Shrine NBH-222

Product description: NANOBLOCK, the original line of construction toys by Japanese manufacturer Kawada. The smallest nanoblock measures just 4×4×5mm, which is about 1/6 the size of traditional blocks. Perfect for a more precise and detailed construction.  

ITSUKUSHIMA SHRINE NBH_222 from the Sights to See series. The arch or Torii seemingly floats in the water during high tide, but can be reached on foot during low tide. Together with Itsukushima Shrine, it is listed as UNESCO World Heritage Site. In this model, stones in bright colors were placed below the transparent plate that represents the water in order to create a realistic water surface.

This set contains 470 pieces. Difficulty Level 3.

Final size: 80 × 65 × 160 (mm)

Warning: This product contains small parts, which may pose a choking hazard to infants and small children. Recommended for ages 12 and up. To be used under adult supervision.