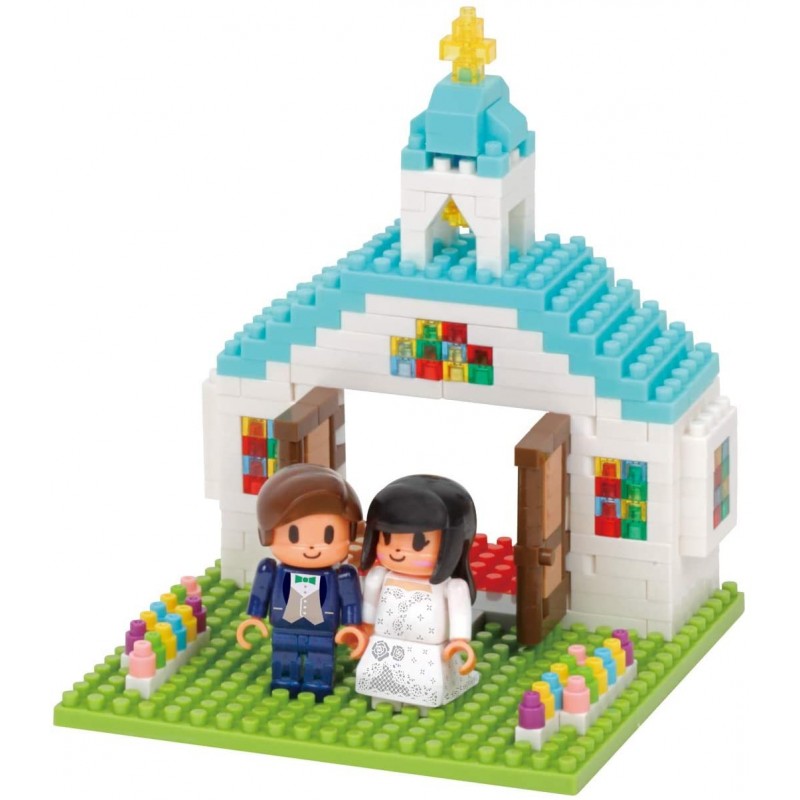  
Wedding NBH-212 NANOBLOCK the Japanese mini construction block | Sights to See
NANOBLOCK Sights to See: Wedding NBH-212
NANOBLOCK Sights to See: Wedding NBH-212
Product description: NANOBLOCK, the original line of construction toys by Japanese manufacturer Kawada.
WEDDING NBH_212 from the Sights to See series. Bells ringing, confetti in the air and blooming spring flowers in the flower beds in front of the church. The perfect wedding day.

This model is part of the NANOBLOCK stories collection and contains two Nanobbits (articulable figures) that also need to be assembled.

This set contains 300 pieces. Difficulty Level 2.
Warning: 
This product contains small parts,

 which may pose a choking hazard to infants and small children

. Recommended for ages 12 and up. To be used under adult supervision.