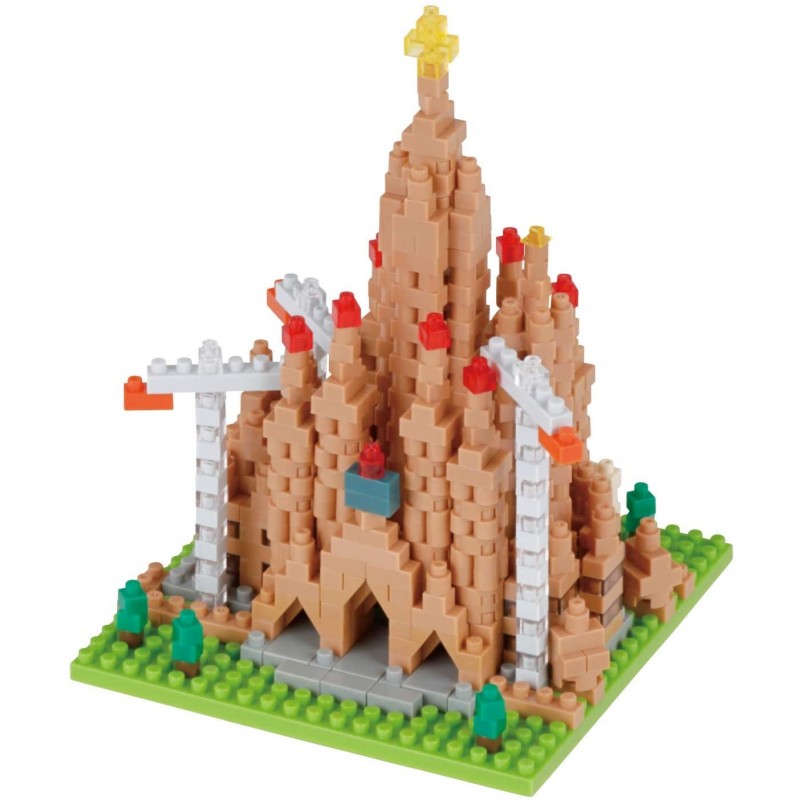  
Sagrada Familia (under Construction) NBH-211 NANOBLOCK the Japanese mini construction block | Sights to See series
NANOBLOCK Sights to See series: Sagrada Familia (under Construction) NBH-211
NANOBLOCK Sights to See series: Sagrada Familia (under Construction) NBH-211
Product description: NANOBLOCK, the original line of construction toys by Japanese manufacturer Kawada.
SAGRADA FAMILIA NBH_211 from the Sights to See series. After almost 150 years of construction, the Sagrada Familia in Barcelona is no finally projected to be completed in 2026. To honor the achievement, this NANOBLOCK model can be assembled in three versions (only one version at a time): Under construction with cranes all around, the standard version and the future final version of the basilica.


This set contains 740 pieces. Difficulty Level 3.

Warning: 
This product contains small parts,

 which may pose a choking hazard to infants and small children

. Recommended for ages 12 and up. To be used under adult supervision.