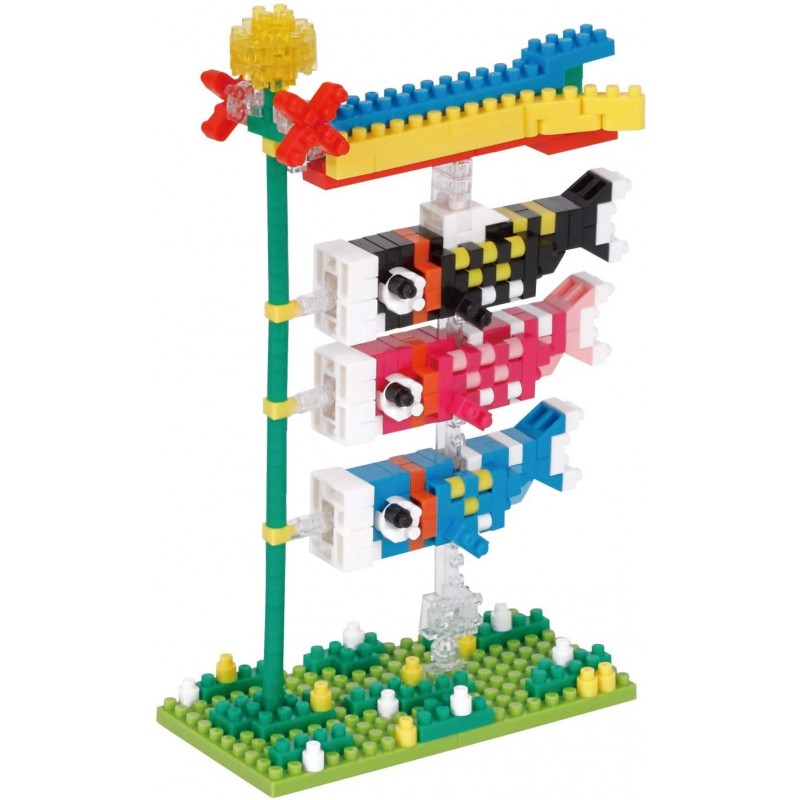  
Koinobori NBH-209 NANOBLOCK the Japanese mini construction block | Sights to See series
NANOBLOCK Mini series Koinobori NBH-209
Product description: NANOBLOCK, the original line of construction toys by Japanese manufacturer Kawada.
KOINOBORI NBH_209 
 from the Sights to See series. 
These windsocks in the shape of Koi fish are traditionally put up on Kodomo no Hi ("Children's Day") in Japan and symbolize a happy, healthy childhood. The individual fish represent mother, father and all the children of the family, while the colorful wind sock attached to the top is a protection against evil.
This set contains 390 pieces. Difficulty Level 3.

Final size: 80 × 140 × 40 (mm)
Warning: This product contains small parts, which may pose a choking hazard to infants and small children. Recommended for ages 12 and up. To be used under adult supervision.