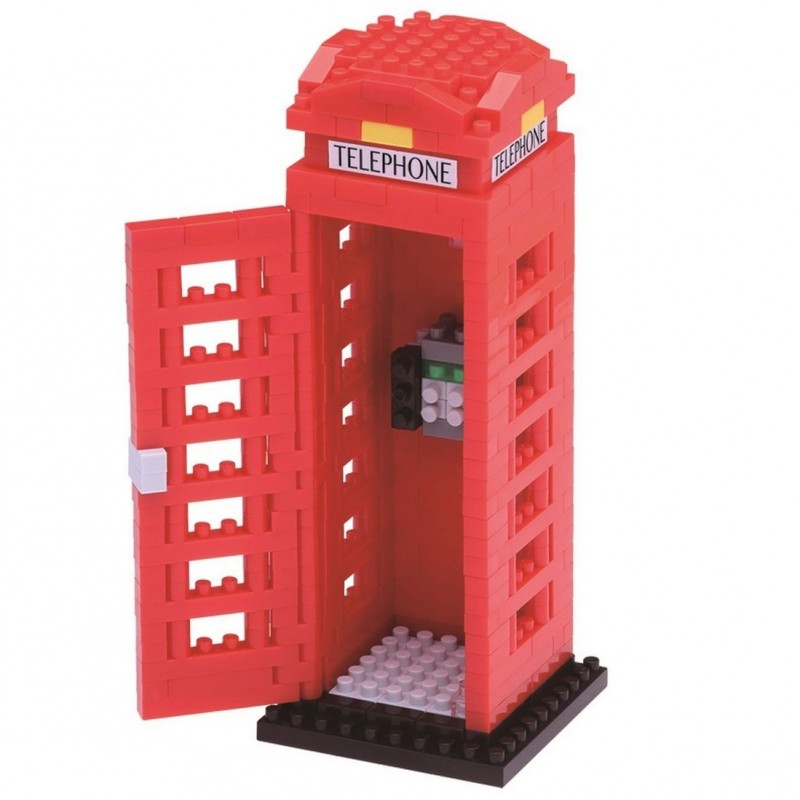  
Telephone Box NBH-125 NANOBLOCK the Japanese mini construction block | Sights to See series
NANOBLOCK Sights to See series: Telephone Box NBH-125
NANOBLOCK Sights to See series: Telephone Box NBH-125
Product description: NANOBLOCK, the original line of construction toys by Japanese manufacturer Kawada.
TELEPHONE BOX NBH_125 from the Sights to See series. The classic telephone boxes of Great Britain were painted red so that they could be seen from a distance. Their model number (there were K1-K8) stood for "kiosk". Modern telephone booths now mostly have an exterior made from plexiglass.


This set contains 390 pieces. Difficulty Level 3.
Warning: This product contains small parts, which may pose a choking hazard to infants and small children. Recommended for ages 12 and up. To be used under adult supervision.