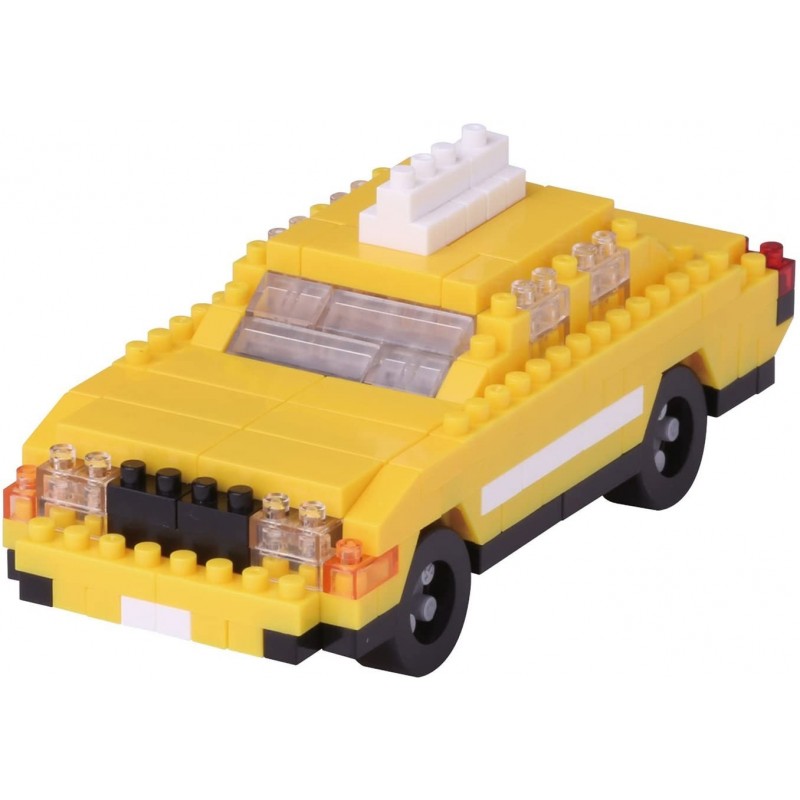  
New York Taxi NBH-114 NANOBLOCK the Japanese mini construction block | Sights to See series
NANOBLOCK Sights to See series: New York Taxi NBH-114
NANOBLOCK Sights to See series: New York Taxi NBH-114


Product description: NANOBLOCK, the original line of construction toys by Japanese manufacturer Kawada.


NEW YORK TAXI NBH_114
from the 
Sights to See 
series.
New York City's official yellow cabs require a medaillion to operate, which can be worth several hundred thousand dollars. In an average shift, a taxi travels about 300 kilometers or 180 miles.
This set contains 180 pieces. Difficulty Level 2.
Warning: This product contains small parts, which may pose a choking hazard to infants and small children. Recommended for ages 12 and up. To be used under adult supervision.