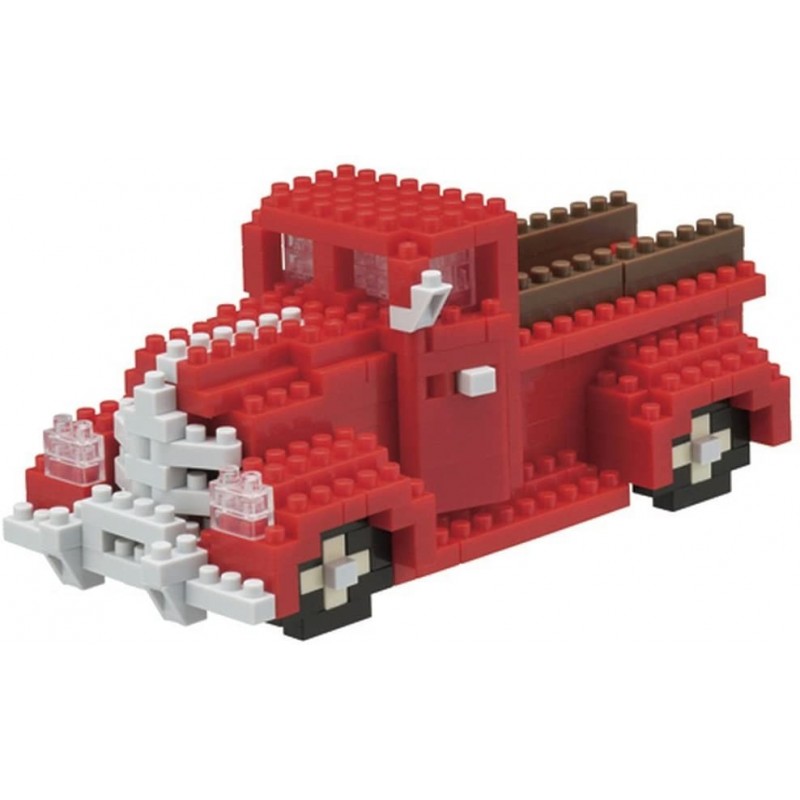  
Pickup Truck NBH-073 NANOBLOCK the Japanese mini construction block | Sights to See series
NANOBLOCK Sights to See series: Pickup Truck NBH-073
NANOBLOCK Sights to See series: Pickup Truck NBH-073
Product description: NANOBLOCK, the original line of construction toys by Japanese manufacturer Kawada.


PICKUP TRUCK NBH_073
from the 
Sights to See 
series.
A vehicle with a large, open cargo area in the back. Even though they are mostly used as a work tool, in the US more expensive Pickup trucks are rather seen as a status symbol.
This set contains 320 
pieces. Difficulty Level 
3
.
Warning: This product contains small parts, which may pose a choking hazard to infants and small children. Recommended for ages 12 and up. To be used under adult supervision.