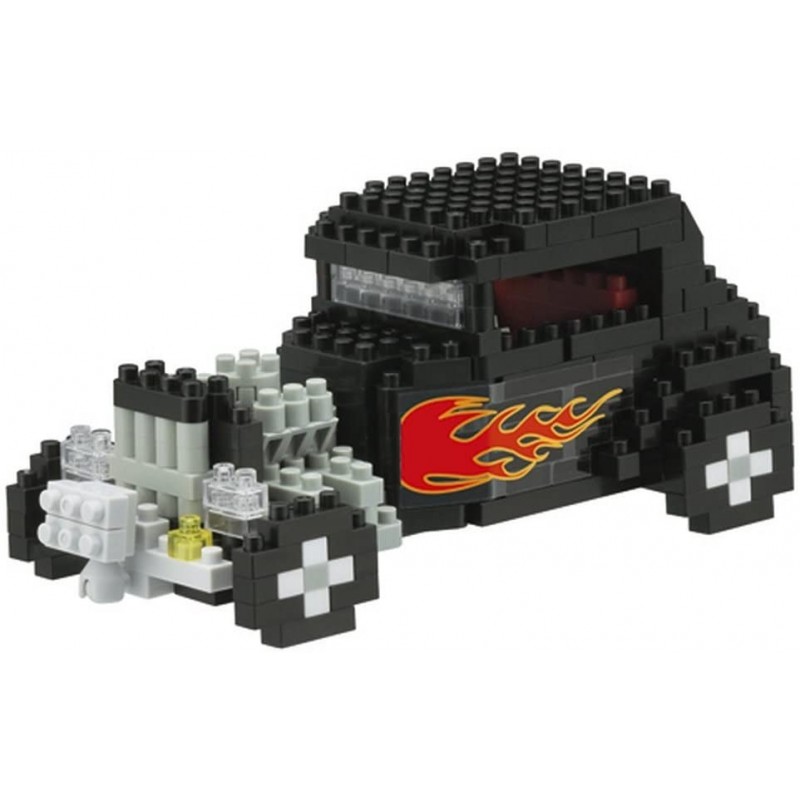  
Hot Rod NBH-072 NANOBLOCK the Japanese mini construction block | Sights to See series
NANOBLOCK Sights to See series: Hot Rod NBH-072
NANOBLOCK Sights to See series: Hot Rod NBH-072
Product description: NANOBLOCK, the original line of construction toys by Japanese manufacturer Kawada.


HOT ROD NBH_072
from the 
Sights to See 
series. Hot Rod is the colloquial name for modified US cars from the 1920s to 1940s. With their retrofitted lighter body  and the more powerful engine, the cars were often used for races.
This set contains 300 
pieces. Difficulty Level 
3
.
Warning: This product contains small parts, which may pose a choking hazard to infants and small children. Recommended for ages 12 and up. To be used under adult supervision.