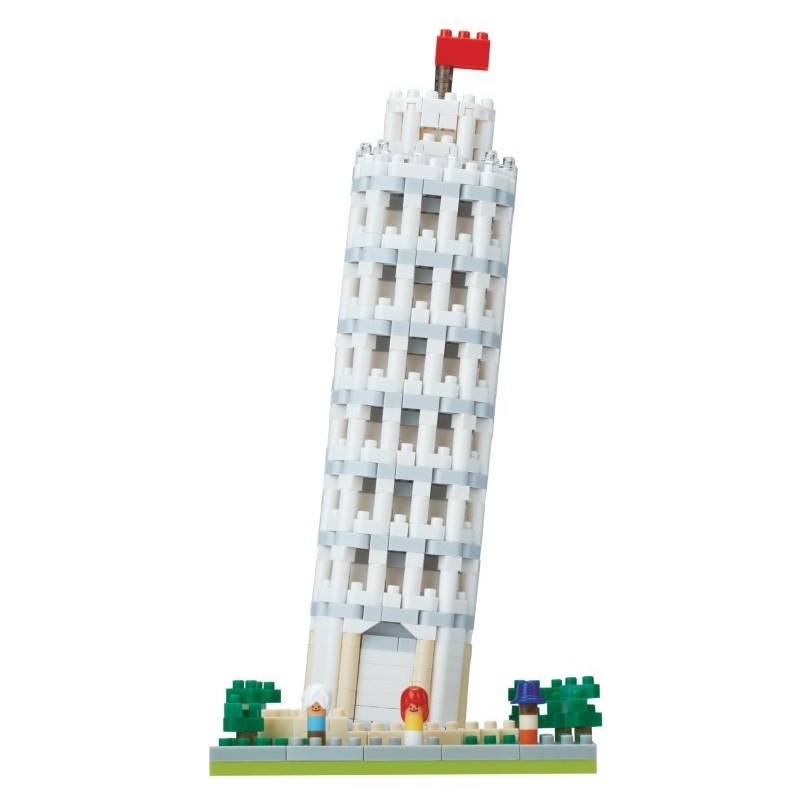  
Leaning Tower of Pisa NBH-199 NANOBLOCK the Japanese mini construction block | Sights to See series
NANOBLOCK Sights to See series: the leaning tower of Pisa NBH-199
Product description: NANOBLOCK, the original line of construction toys by Japanese manufacturer Kawada.
LEANING TOWER OF PISA NBH_199 from the Sights to See series. This Italian tower does not tip over because of the millions of tourists who lean against it in the air while taking photos.

This set contains 990 pieces. Difficulty Level 3.
Final size: 85 × 168 × 80 (mm)
Warning: 
This product contains small parts,

 which may pose a choking hazard to infants and small children

. Recommended for ages 12 and up. To be used under adult supervision.