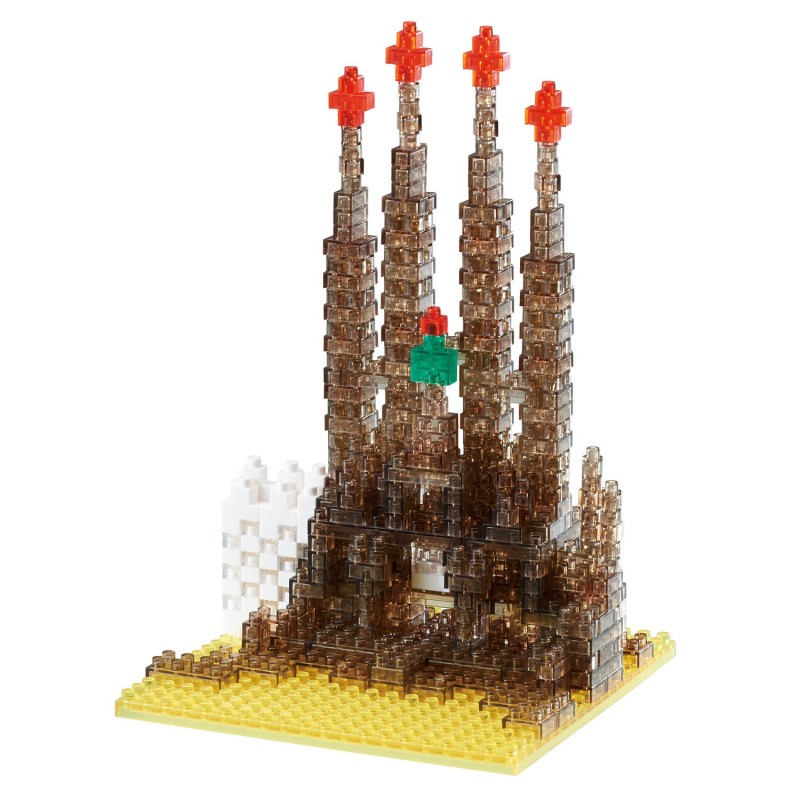  
Sagrada Familia (10th Anniversary ver.) NBH-005R NANOBLOCK | Sights to See series
%MCEPASTEBIN%Sagrada Familia (10th Anniversary ver.) NBH-005R
NANOBLOCK Sights to See series: Sagrada Familia NBH-005R
Product description: NANOBLOCK, the original line of construction toys by Japanese manufacturer Kawada.
SAGRADA FAMILIA TRANSPARENT VER. NBH-005R 
from the 
Sights to See 
series. 10th anniversary: this version uses transparent blocks. The Sagrada Família is a large Roman-Catholic Church in Barcelona, Spain. It serves as an important landmark. Construction commenced in 1882, but it remains unfinished until this day due to the untimely death of its architect Antoni Gaudí.
This set contains 510 
pieces. Difficulty Level 
4
.
Final size: 80×124×80 (mm)

Warning: 
This product contains small parts,

 which may pose a choking hazard to infants and small children

. Recommended for ages 12 and up. To be used under adult supervision.