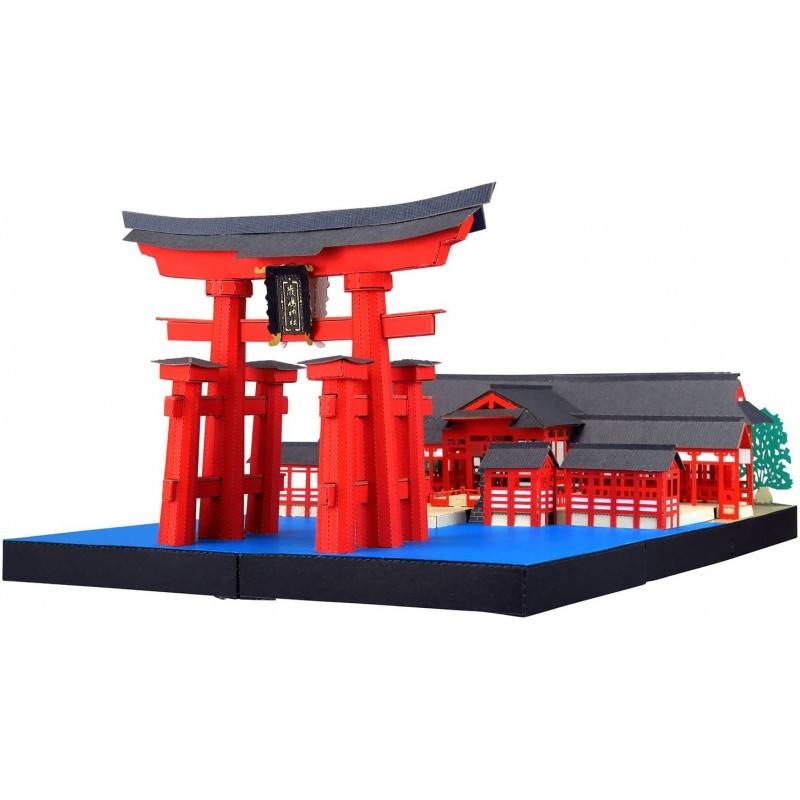  
Itsukushima Shrine Deluxe Edition PND-003 Paper Nano by Kawada
Paper Nano: Itsukushima Shrine Deluxe Edition PND-003 
Paper Nano: Itsukushima Shrine Deluxe Edition PND-003 

Product description
Paper Nano offers highly detailed miniature models of famous landmarks from all over the world. They're comfortably assembled thanks to laser cut individual parts.
The Itsukushima Shrine Deluxe model measures 100 x 140 x 215 mm when built.

The shrine is built like a pier over the bay and in the past was not to be to be entered by the common people. The gate in front of the island, a so-called "torii", was the only way to reach the shrine.
Note on construction
For assembly of this model, the following tools are required (not included):
For beginners, a hobby knife is recommended.
Warning: This product contains small parts, which may pose a choking hazard to infants and small children. Recommended for ages 12 and up. To be used under adult supervision.