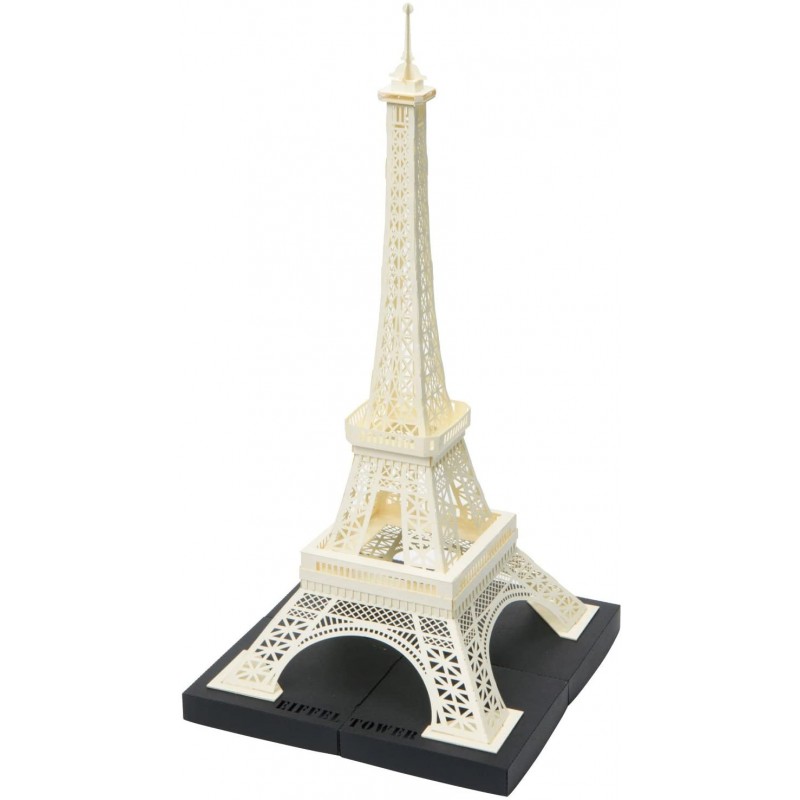  
Eiffel Tower Deluxe Edition PND-005 Paper Nano Premium by Kawada
Paper Nano: Eiffel Tower Deluxe Edition PND-005 
Paper Nano: Eiffel Tower Deluxe Edition PND-005 


Product description
Paper Nano offers highly detailed miniature models of famous landmarks from all over the world. They're comfortably assembled thanks to laser cut individual parts.
The Eiffel Tower Deluxe model measures 218 x 435 x 218 mm when built.
The Eiffel Tower is the landmark of Paris, 234 meters high and entirely made of steel. It reflects the zeitgeist of the Industrial Revolution, during that time (1887-89) it was built. By the time the Eiffel Tower was trumped by the 1930 Chrysler Building in New York, it was considered the tallest building in the world for 40 years.

Now available in the deluxe version with a height of nearly 44 cm.
Can be illuminated with the LED panel available separately here.
Difficulty level 2 of 5.
Note on construction
For assembly of this model, the following tools are required (not included):
For beginners, a hobby knife is recommended.
Warning: This product contains small parts, which may pose a choking hazard to infants and small children. Recommended for ages 12 and up. To be used under adult supervision.