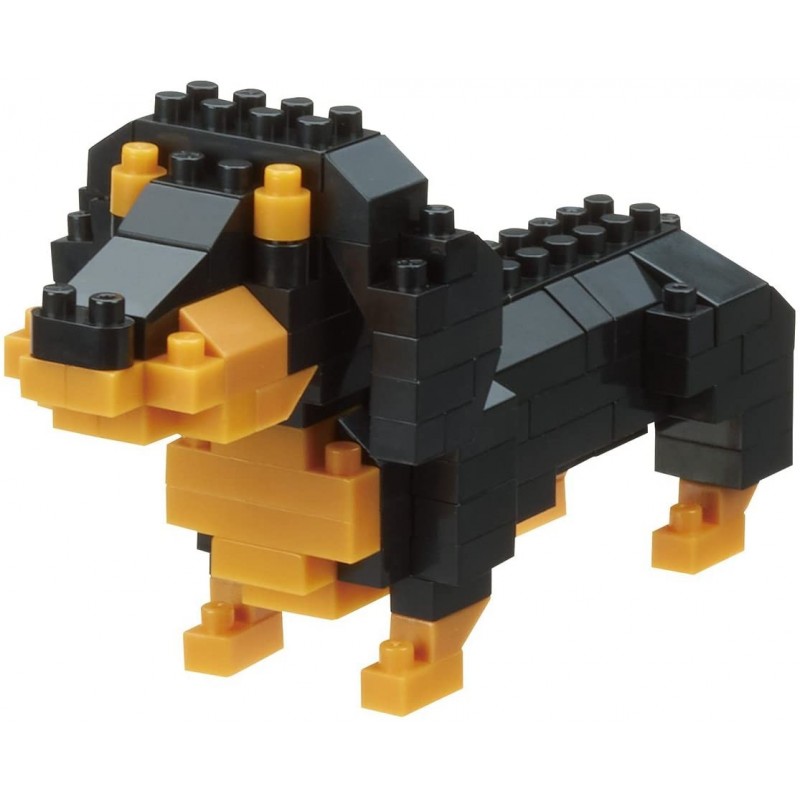  
Miniature Dachshund NBC-260 NANOBLOCK the Japanese mini construction block | Miniature series
NANOBLOCK Mini series: Miniature Dachshund NBC-260
NANOBLOCK Mini series: Miniature Dachshund NBC-260


Product description: NANOBLOCK, the original line of construction toys by Japanese manufacturer Kawada.


MINIATURE DACHSHUND NBC_260 from the Mini series. Because of their long, slender build, Dachshunds have traditionally been used particularly often in fox and badger hunting (german word for badger is "Dachs"), where the dogs were able to reliably chase the prey out of the burrow.



This set contains 120 pieces. Difficulty Level 2.
Final size: 44×32×88 (mm)
Warning: 
This product contains small parts,

 which may pose a choking hazard to infants and small children

. Recommended for ages 12 and up. To be used under adult supervision.