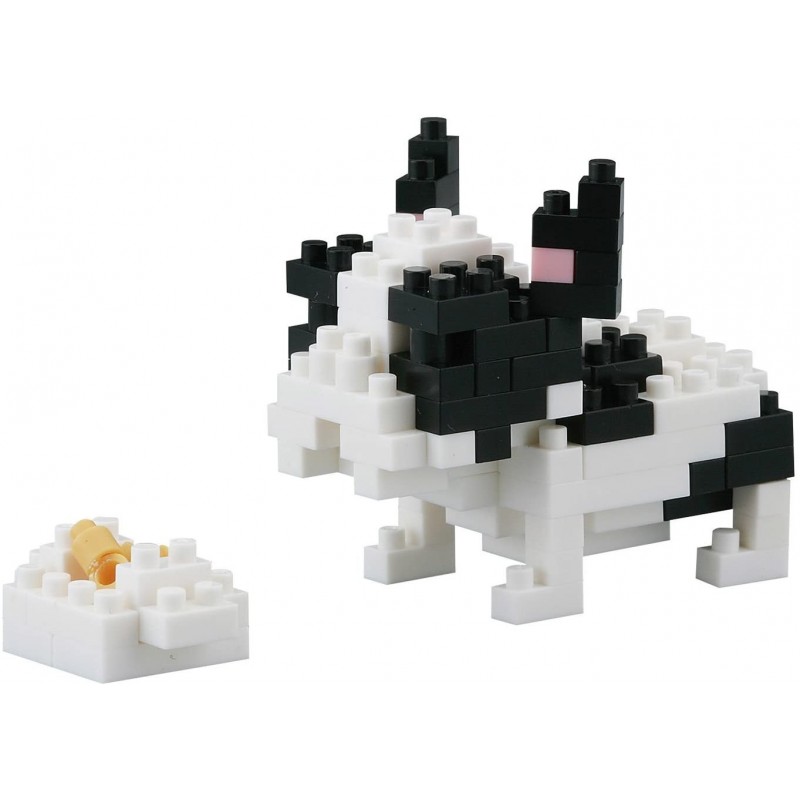  
French Bulldog NBC-050 NANOBLOCK the Japanese mini construction block | Miniature series
NANOBLOCK Mini series: French Bulldog Pied NBC-197
NANOBLOCK Mini series: French Bulldog Pied NBC-050
Product description: NANOBLOCK, the original line of construction toys by Japanese manufacturer Kawada.
FRENCH BULLDOG NBC_050 from the Mini series. As their name indicates, Bulldogs were originally bred to participate in fights against bulls. Their short noses allow them to breathe, even when gripping an opponent with their teeth.
This set contains 110 pieces. Difficulty Level 2.
Final size: 42×30×47 (mm)
Warning: 
This product contains small parts,

 which may pose a choking hazard to infants and small children

. Recommended for ages 12 and up. To be used under adult supervision.