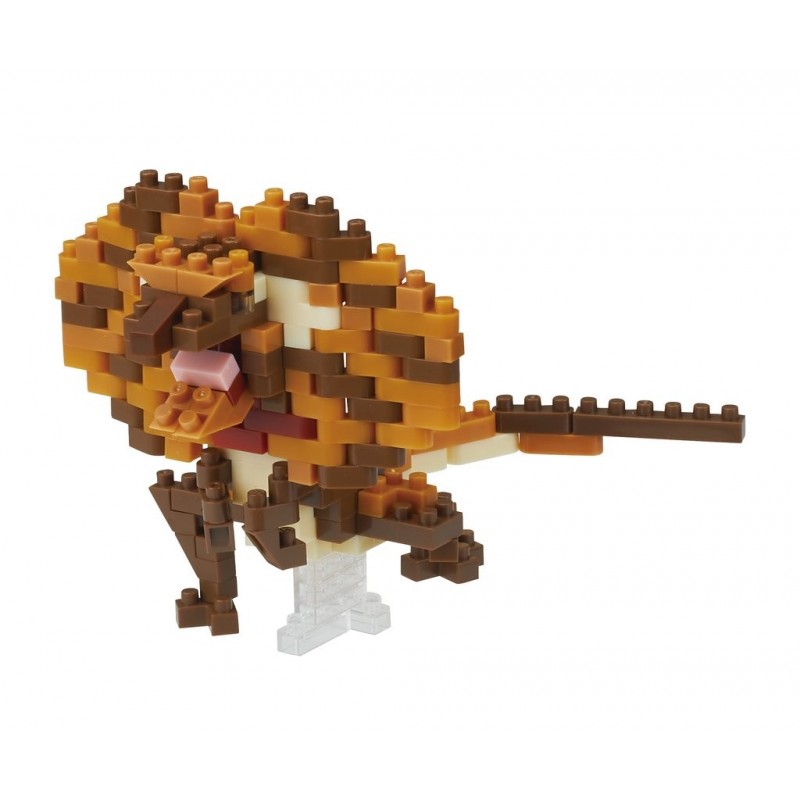  
Frilled-Neck Lizard NBC-325 NANOBLOCK the Japanese mini construction block | Miniature series
NANOBLOCK Mini series: Frilled Neck Lizard NBC-325
Product description: NANOBLOCK, the original line of construction toys by Japanese manufacturer Kawada.
Frilled-Neck Lizard NBC_325 from the Miniature series. Also called frilled dragon or agama, is endemic to northern Australia and southern New Guinea. It is known for being able to exposing its neck like an umbrella. 


This set contains 170 pieces. Difficulty Level 2.
Warning: 
This product contains small parts,

 which may pose a choking hazard to infants and small children

. Recommended for ages 12 and up. To be used under adult supervision.