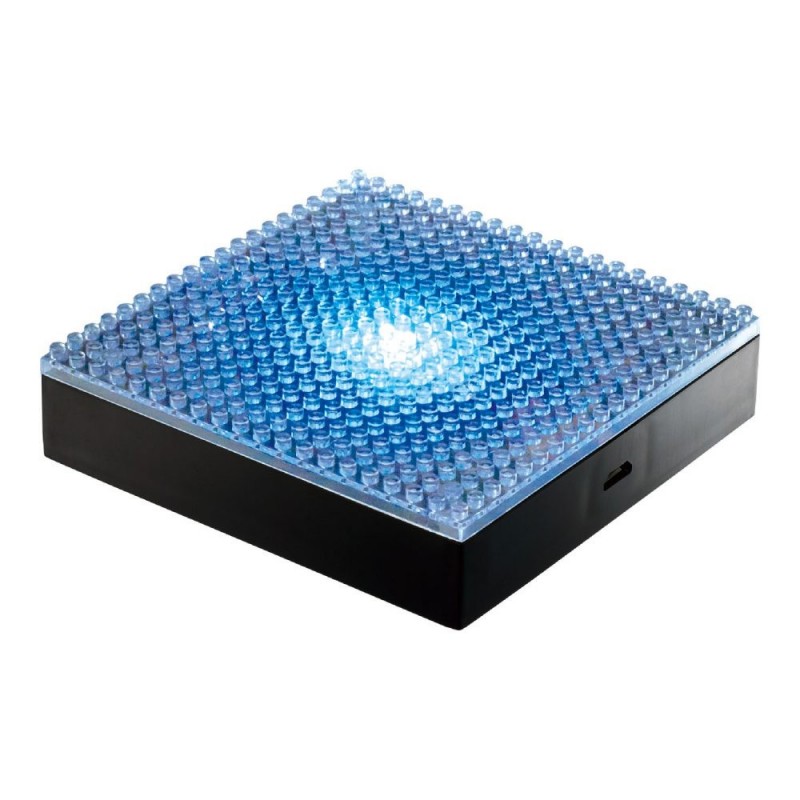  
LED Plate with USB (20x20) NB-026 Nanoblock
Products from the "accessories" category cannot be ordered alone. Orders containing only accessories will be rejected. Please order them together with products.
NANOBLOCK accessory: LED plate NB-026
Product description: NANOBLOCK, the original line of construction toys by Japanese manufacturer Kawada. The smallest nanoblock measures just 4×4×5mm, which is about 1/6 the size of traditional blocks. Perfect for a more precise and detailed construction.
LED plate NB-026 (20x20) is perfect to display other sets in different colours: 
Requires 3 AAA batteries or a micro USB connection (batteries, USB cables and screwdriver not included).
size:  8 x 8 x 2 cm 
For the old version NB-011 without USB click here.
Warning: 
This product contains small parts, which may pose a choking hazard to infants and small children. Recommended for ages 12 and up. To be used under adult supervision.