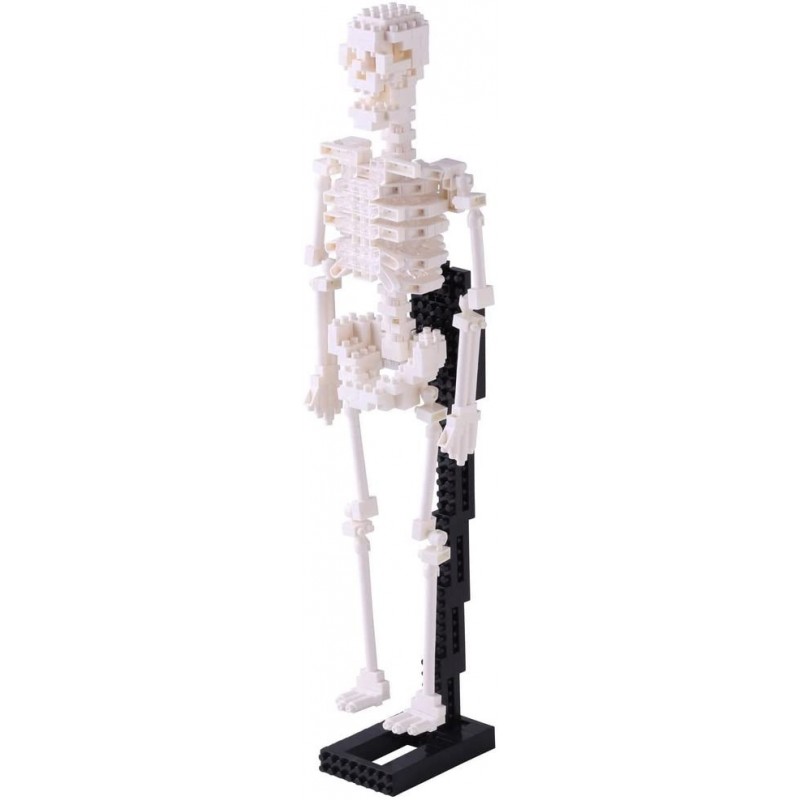  
Human skeleton NBM-014 NANOBLOCK the Japanese mini construction block | Middle Series
NANOBLOCK Middle Series: Human skeleton NBM-014
NANOBLOCK Middle series: Human skeleton NBM-014
Product description: The original 3D puzzle concept with micro components NANOBLOCK from the Japanese manufacturer Kawada.
HUMAN SKELETON NBM_014 from the Middle Series. At birth, children still have over 300 bones, but many of them fuse together over the years, so that an adult only possesses about 200 bones. This NANOBLOCK model may not depict every single bone, but it shows the structure of our skeleton in great detail.
This set contains 600 pieces. Difficulty level 5.
Warning: Small parts, suffocation. Not recommended for children under 12 years. Use under the supervision of adults.