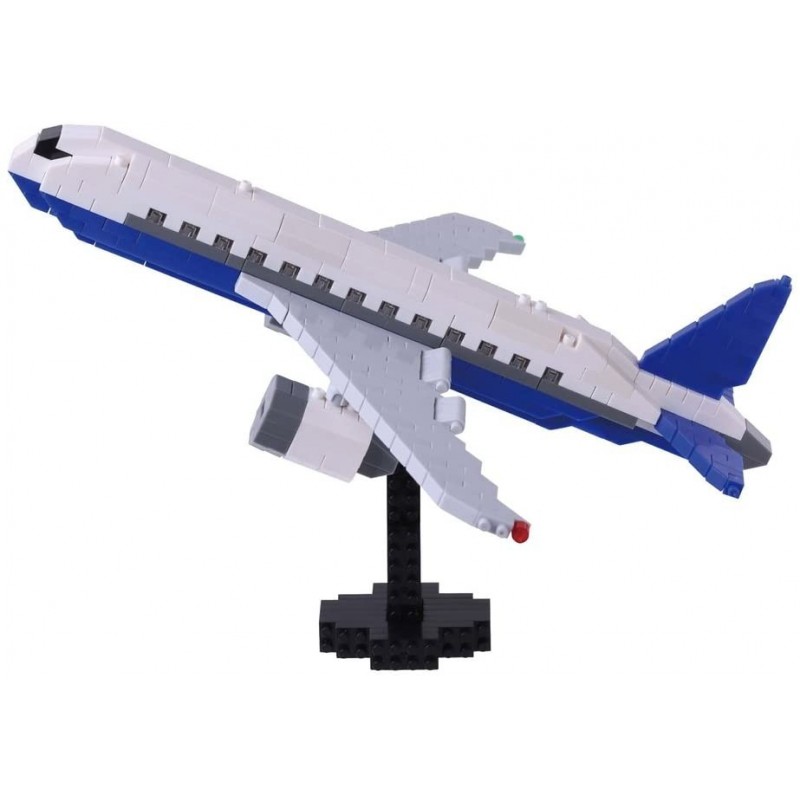  
Airliner NBM-013 NANOBLOCK the Japanese mini construction block | Middle Series
NANOBLOCK: Nanoblock Airliner NBM-013
NANOBLOCK Middle series: Airliner NBM-013


Product description: The original 3D puzzle concept with micro components NANOBLOCK from the Japanese manufacturer Kawada.
AIRLINER NBM-013 from the Middle Series. The largest airliners transport up to 850 passengers a day, to destinations all around the globe.
This model plane can be built in two ways, either with the landing gear extended in a parked position, or mounted on a pedestal in a flying position.

This set contains 500 pieces. Difficulty level 3.
Final size: 140×175×185 (mm)
Warning: Small parts, suffocation. Not recommended for children under 12 years. Use under the supervision of adults.