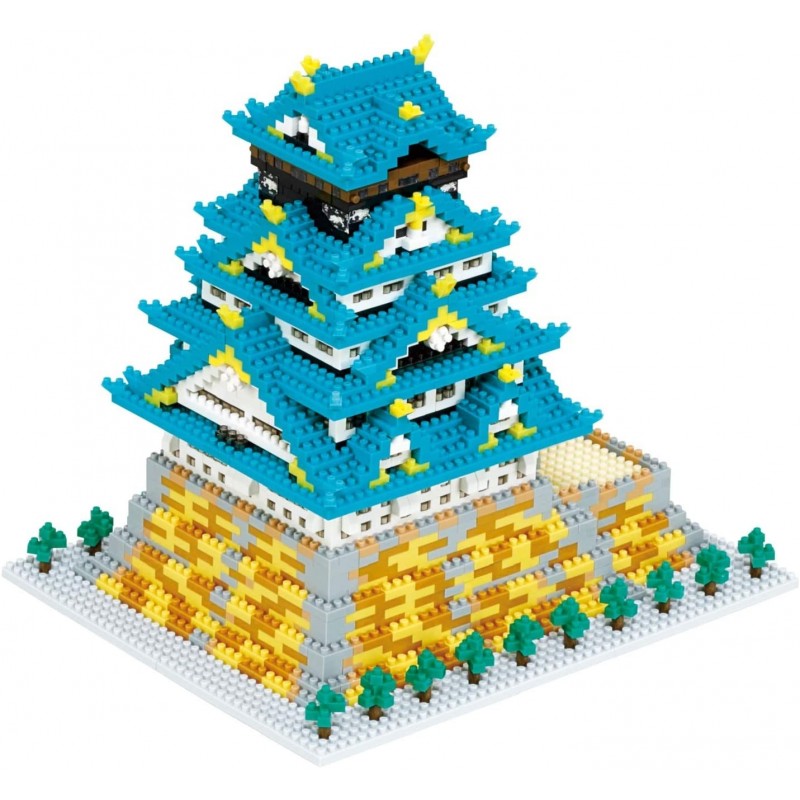  
Osaka Castle Deluxe Edition NB-049 NANOBLOCK the Japanese mini construction block |
Osaka Castle Deluxe NB-049
NANOBLOCK Special Deluxe: Osaka Castle NB-049 
Product description: NANOBLOCK, the original line of construction toys by Japanese manufacturer Kawada.


OSAKA CASTLE NB_049 from the Special Deluxe series. 
Even if only a very small part of the castle, which was originally completed in 1597, remained after the Second World War, it was then rebuilt as true to the original as possible and now houses a modern museum.
The deluxe variant of the castle is a detailed NANOBLOCK replica of the main tower and the elevated platform on which it rests.
This set contains 2430 
pieces. Difficulty Level 
5
.
Final size: 200 × 182 × 160 (mm)


Warning: 
This product contains small parts,

 which may pose a choking hazard to infants and small children

. Recommended for ages 12 and up. To be used under adult supervision.