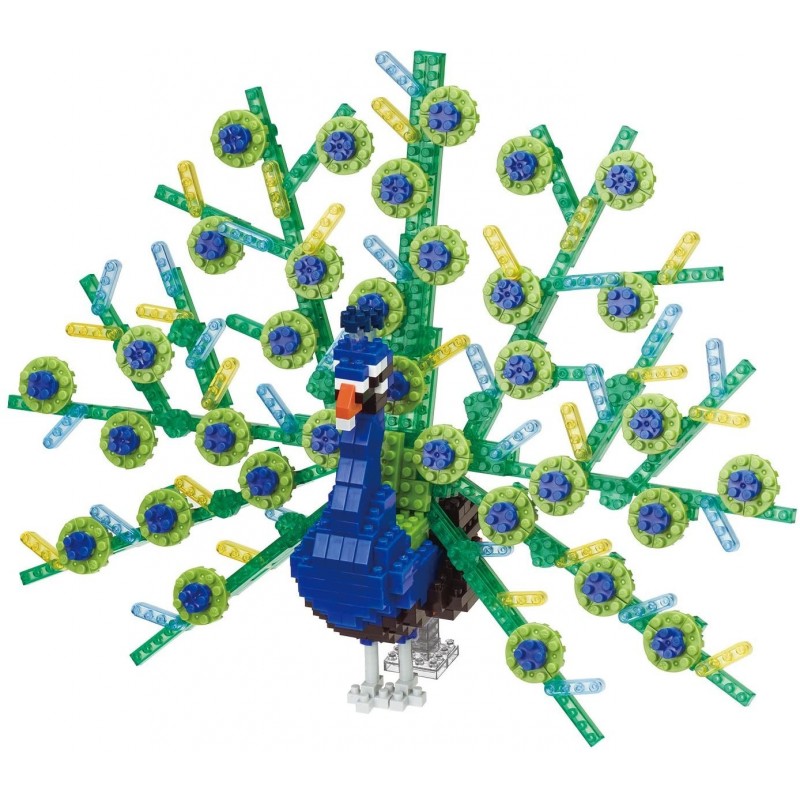  
Peacock (Deluxe) NBM-023 NANOBLOCK the Japanese mini construction block | Middle Series
NANOBLOCK Middle Series: Peacock (Deluxe) NBM-023 
NANOBLOCK Middle series: Peacock (Deluxe) NBM-023 
Product description: The original 3D puzzle concept with micro components NANOBLOCK from the Japanese manufacturer Kawada.
PEACOCK NBM_023
 from the
Middle
Series. The pattern on the plumage of the peacock is supposed to look like the eyes of a much larger animal to ward off possible predators, but for us humans this enigmatic appearance has made the species a popular ornamental bird for millennia.
This set includes 600 pieces. Difficulty level 5.
Final size: 165×220×90 (mm)
Warning: Small parts, suffocation. Not recommended for children under 12 years. Use under the supervision of adults.