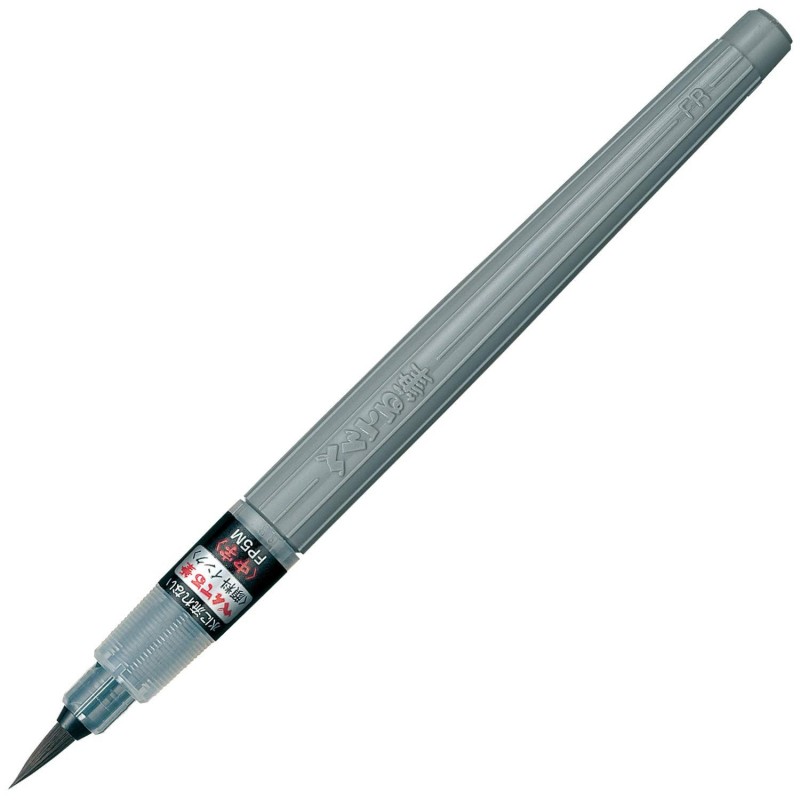  
Brush Pen: Medium Tip, Pigment Ink, refillable | XFP5M by Pentel
Product number: XFP5M

Contents: 1 brush pen FP5M and 1 ink cartrige XFRP-A

FP5M brush pen: medium tip
cartridges XFRP-A: pigment ink in black

To recharge please use XFRP-A refill cartridges from Pentel.
These pens from Pentel have a brush tip made of nylon fibers that are very durable. In addition, a tip that has become frayed through use can also be immersed in hot water to restore its original shape. To allow ink to flow into the brush tip while writing, tilt the pen down and apply gentle pressure to the upper part of the cartridge.
Pigment Ink: The cartridge inside the pen contains pigment ink, which is resistant to light and water exposure. Calligraphy written with this ink can therefore be put on display without having to worry about the colour fading. Also suitable for illustrations and calligraphy on postcards!