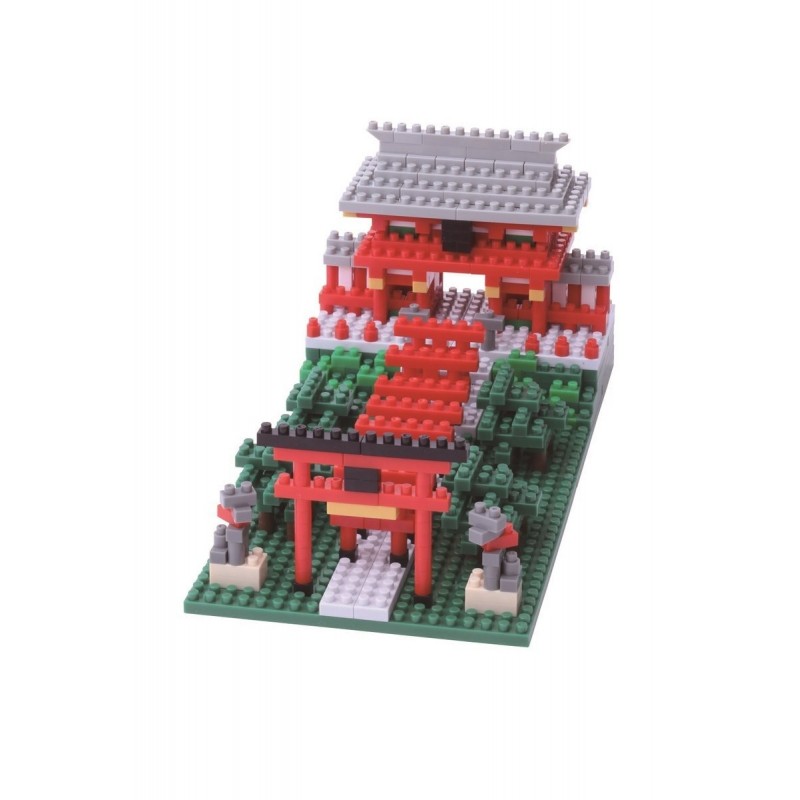  
Inari Shrine NBH-108 NANOBLOCK the Japanese mini construction block | Sights to See series
NANOBLOCK Sights to See: Inari Shrine NBH-108
NANOBLOCK To see: Inari Shrine NBH-108
Product Description: NANOBLOCK, the original line of construction toys from the Japanese manufacturer Kawada.
INARI SHRINE NBH_108 from the Sights to See series. The main god enshrined here is Inari, the fox's deity of fertility and prosperity. The red arches on the way to the sanctuary are called "Torii".
This set contains 530 pieces. Level of difficulty 3.
Final size: 73×80×160 (mm)
Warning: This product contains small parts that may present a choking hazard to infants and young children. Recommended for ages 12 and up. To be used under the supervision of an adult.