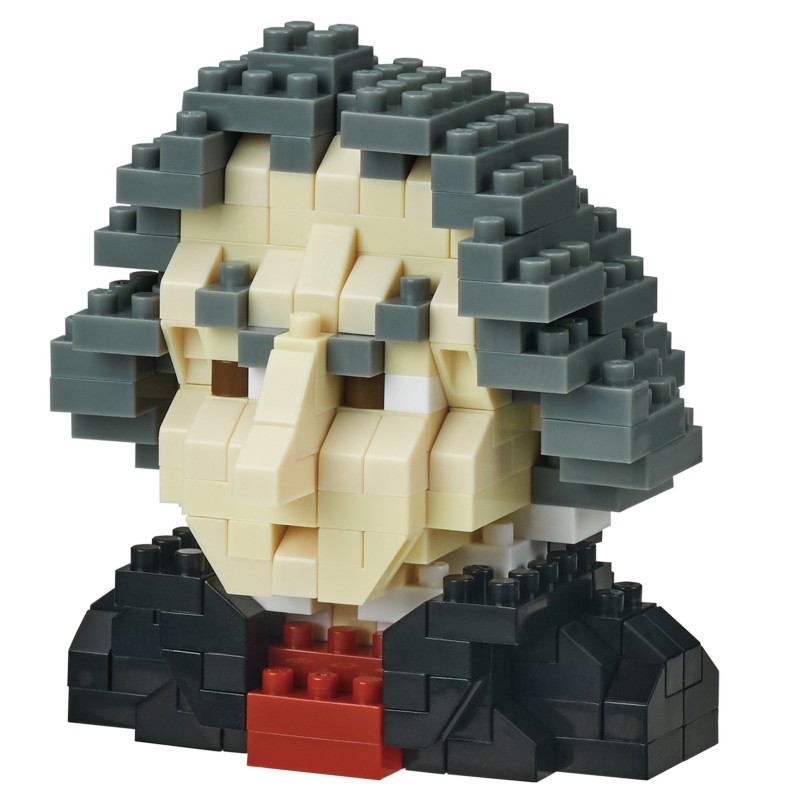  
Beethoven NBCC-058 Great Persons as NANOBLOCK
Beethoven NBCC-058 NANOBLOCK Character
Beethoven NBCC-058 NANOBLOCK Character
Product description: NANOBLOCK, the original line of construction toys by Japanese manufacturer Kawada. The smallest nanoblock measures just 4×4×5mm, which is about 1/6 the size of traditional blocks. Perfect for a more precise and detailed construction.


BEETHOVEN NBCC_058 
from the 
Great Persons 
series. Ludwig van Beethoven, one of the greatest composers of all time, was an important pioneer for both the Viennese Classic and the Romantic period music.
This set contains 240 pieces. Difficulty Level 3.
Warning:  This product contains small parts, which may pose a choking hazard to infants and small children. Recommended for ages 12 and up. To be used under adult supervision.