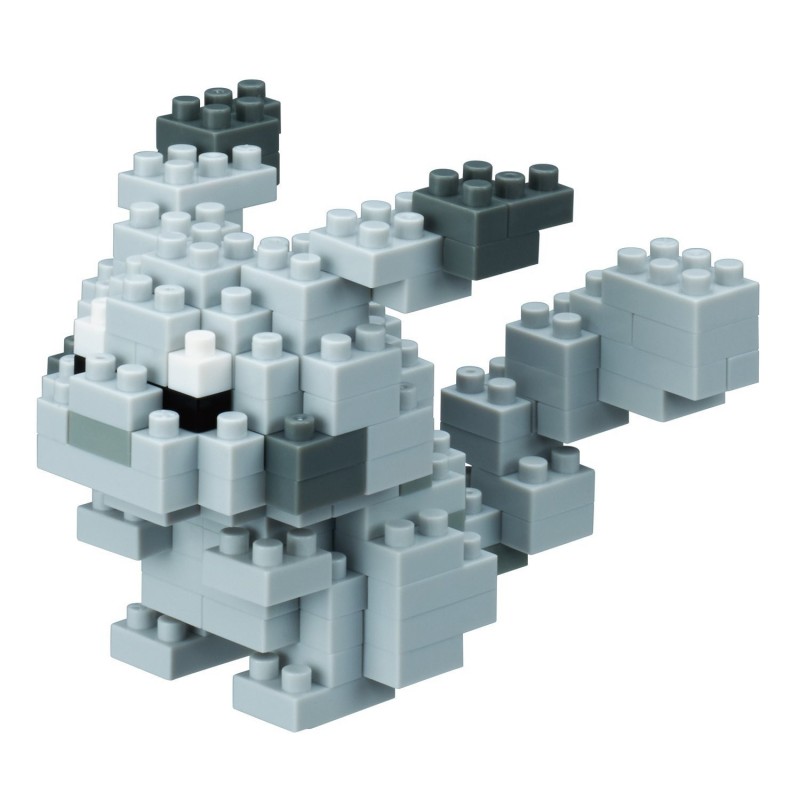  
Pikachu Monochrome NBPM-014 NANOBLOCK meets Pokemon
NANOBLOCK Pokemon: Pikachu Monochrome NBPM-014
NANOBLOCK Pokemon: Pikachu Monochrome NBPM-014
Product description: NANOBLOCK, the original line of construction toys by Japanese manufacturer Kawada.
PIKACHU MONOTONE NBPM_014 Pikachu Monochrome from the Pokemon series. This modell has been designed after the first Pokemon games on the original Game Boy.
This set contains 150 pieces. Difficulty Level 2.
Important:
You need all 4 monochromatic Pokemon (NBPM_014, NBPM_015, NBPM_016, NBPM_017) to build MEW! Each of the packages contains a few pieces and a part of the code necessary to download the building instructions for Mew.
Warning: 
This product contains small parts,

 which may pose a choking hazard to infants and small children

. Recommended for ages 12 and up. To be used under adult supervision.