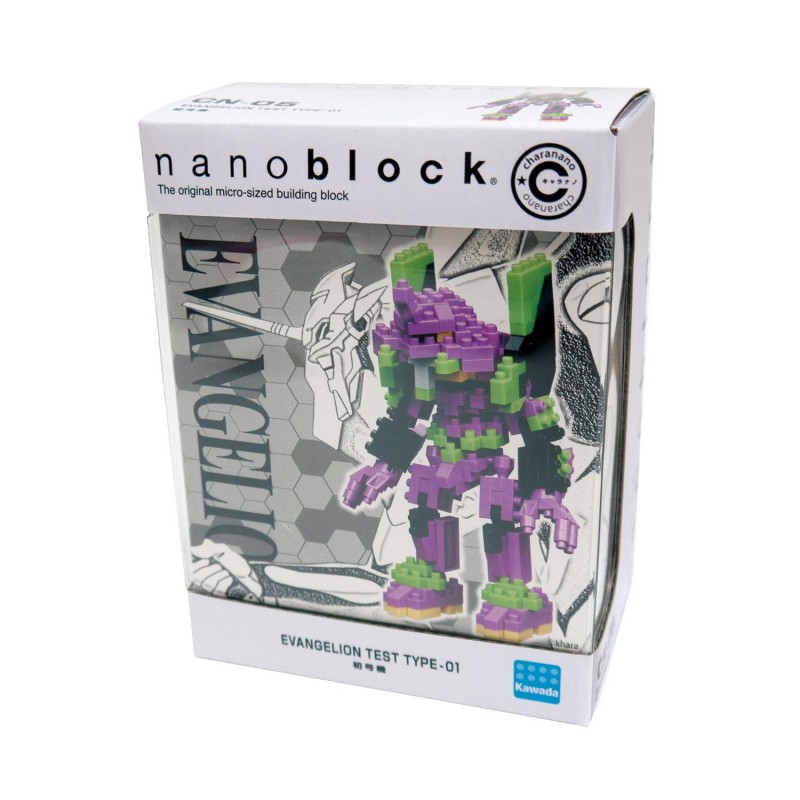  
EVA-01 Test Type-01 CN-05 NANOBLOCK the Japanese mini construction block | charanano Evangelion
NANOBLOCK Neon Genesis Evangelion Test Type-01 CN-05
NANOBLOCK Neon Genesis Evangelion Test Type-01 CN-05 (EVA-01)
Product description: NANOBLOCK, the original line of construction toys by Japanese manufacturer Kawada. The smallest nanoblock measures just 4×4×5mm, which is about 1/6 the size of traditional blocks. Perfect for a more precise and detailed construction.
Nanoblock Neon Genesis Evangelion Test Type-01 CN_05 from the anime Evangelion . 
charanano series: this item's box doubles as a display case!
This set contains 290 pieces. Difficulty Level 3.
Warning: This product contains small parts, which may pose a choking hazard to infants and small children. Recommended for ages 12 and up. To be used under adult supervision.